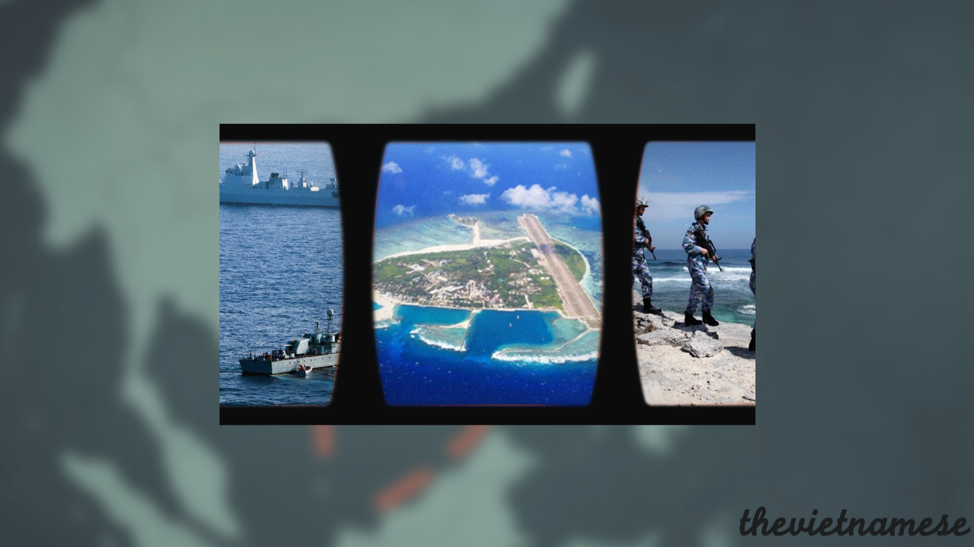 July 24, 2012: China Establishes Sansha City, Intensifying The Maritime Conflict With Vietnam
What happened?
On July 24, 2012, China established a prefecture-level city called Sansha City (in Vietnamese: Thành phố Tam Sa) under Hainan Province, the most important strategic location for China to push territorial claims in the South China Sea [1].
Sansha City covers 800,000 square miles of China's nine-dash line map of claimed territories in the South China Sea, and it is 1,700 times the size of New York City, even though it mostly covers seawater. [2] According to China analyst Zachary Haver in a US Naval War College report: "through Sansha's system of normalized administrative control, China is gradually transforming contested areas of the South China Sea into de facto Chinese territory." [3] In other words, through the establishment of Sansha City, China is signaling that it is here to stay.
The establishment of Sansha City has been extremely controversial in Vietnam because the city includes the Paracel and Spratly Islands, which Vietnam also contests as its rightful territory, along with other countries such as Taiwan, the Philippines, Malaysia and Brunei.
What did Vietnam say?
As expected, Vietnam did not take the news lightly. In 2020, the Ministry of Foreign Affairs spokeswoman said that Vietnam wholeheartedly rejected the "so-called Sansha City" as it violates the sovereignty of Vietnam. [4]
The presidents of the People's Committees in Khanh Hoa and Da Nang provinces, which Vietnam claims govern the Spratly and Paracel Islands, respectively, also had the same talking point. [5] They further affirmed that the two islands are under the administration of Khanh Hoa and Da Nang provinces and not the Sansha City of Hainan Province.
Territorial conflicts and rising anti-China nationalism
This event was just one among many others that intensified maritime conflict between China and Vietnam. Both countries have tried to establish both legal and historical claims to the Paracel and Spratly Islands. Because of the fierce conflict, many people in Vietnam have developed a unique version of nationalism: anti-China nationalism.
Such nationalism is rooted in the reality of many Vietnamese who have held a deep-seated Sinophobic resentment towards a millennium of Chinese domination [6]. Still, this nationalism has proved to be more than about China's military aggression. In fact, anti-China nationalism in Vietnam has been useful in anti-authoritarian mobilizations and call for better governance and democracy. Read more about the nuances around anti-China nationalism in Vietnam here.
Bibliography
[1] Li, M. (2019). Hainan Province in China's South China Sea Policy: What Role Does the Local Government Play? Asian Politics & Policy, 11(4), 623–642. https://doi.org/10.1111/aspp.12495
[2] Coy, P. (2021, February 19). China Has An 800,000-Square-Mile 'City' in the South China Sea. Bloomberg. https://www.bloomberg.com/news/articles/2021-02-19/china-has-an-800-000-square-mile-city-in-the-south-china-sea
[3] Haver, Z. (2021, January). China Maritime Report No. 12: Sansha City in China's South China Sea Strategy: Building a System of Administrative Control. U.S. Naval War College. https://digital-commons.usnwc.edu/cgi/viewcontent.cgi?article=1011&context=cmsi-maritime-reports
[4] M.Q. (2020, October 15). Việt Nam phản đối Trung Quốc mở rộng hoạt động tại cái gọi là "thành phố Tam Sa." Báo Thế giới và Việt Nam. https://baoquocte.vn/viet-nam-phan-doi-trung-quoc-mo-rong-hoat-dong-tai-cai-goi-la-thanh-pho-tam-sa-126319.html
[5] Phản đối Trung Quốc lập cái gọi là "thành phố Tam Sa." (2012, June 24). Tạp Chí Xây Dựng Đảng. http://xaydungdang.org.vn/Home/vankientulieu/Bien-dao-Viet-Nam/2012/5207/Phan-doi-Trung-Quoc-lap-cai-goi-la-thanh-pho-Tam-Sa.aspx
[6] Lam, V. (2018, June 29). Vietnam: A month of mass protests. Lowy Institute. https://www.lowyinstitute.org/the-interpreter/vietnam-month-mass-protests
Newsletter
Join the newsletter to receive the latest updates in your inbox.
---