The Vietnamese Magazine is an independent and non-profit online magazine that focuses on Vietnam's politics. It was launched on November 8th, 2017, by a group of Vietnamese activists and independent journalists, aiming to raise public awareness on the human rights situation and political development in Vietnam among the international community. The magazine is owned and managed by Legal Initiatives for Vietnam, a 501(c)(3) nonprofit organization registered in California, United States.
While advocating for human rights and democracy in Vietnam, we continue to follow the journalistic principles of truth, fairness, and impartiality.
The Vietnamese Magazine is inspired by generations of independent journalists and human rights activists, who risk their lives to advocate for press freedom and a peaceful transition to democracy in Vietnam. It is also inspired by some foreign independent media outlets, such as Rappler, the Cambodia Daily, the Irrawaddy, Prachatai, and their roles in the democratic developments in our neighboring countries.
Thus, The Vietnamese Magazine strives to be a platform for every Vietnamese individual – who shares our dreams, visions, and daily struggles for a democratic country where the rule of law and human rights are respected – to raise their voice and bring their issues to the world stage.
---
Team members

Trần Quỳnh-Vi
Co-founder and editor-in-chief, based in New York, United States
She was a litigation lawyer in Menlo Park and San Jose, California before becoming a democracy advocate and journalist in 2015. Apart from being a member of LIV's leadership, she is in charge of The Vietnamese Magazine, an English publication covering Vietnam's law and politics, and advocacy.
She specializes in Vietnam's freedom of expression and criminal justice, and is also a strong advocate for the abolition of the death penalty. In 2021, Vi was accepted as a Democracy and Human Rights Service Fellow at the Taiwan Foundation for Democracy (TFD). She is currently pursuing a master's degree in journalism at Columbia University.
Phạm Đoan Trang
Co-founder and editor, based in Vietnam
She is one of the most prominent journalists in Vietnam and has worked for various media outlets such as VnExpress, VietNamNet, and Phap luat TP. Ho Chi Minh since 2000. She became a democracy activist in the early 2010s and has been involved in various social movements and educational activities. Aside from working as an editor for LIV (including The Vietnamese and Luat Khoa magazines), she was also the leading author of the Liberal Publishing House and has written many books on political and legal affairs in Vietnam.
As a result of her excellence and contribution, she has been awarded by People In Need, Reporters Without Borders, Martin Ennals Foundation, US Department of State, the Canadian and the United Kingdom governments, and Committee to Protect Journalists. She was arrested by Vietnamese authorities in October 2020 and was sentenced to nine years of imprisonment for "spreading propaganda against the state."
She currently serves her sentence in An Phuoc Prison, Binh Duong province, Vietnam.
Trịnh Hữu Long
Co-founder and editor, based in Taipei, Taiwan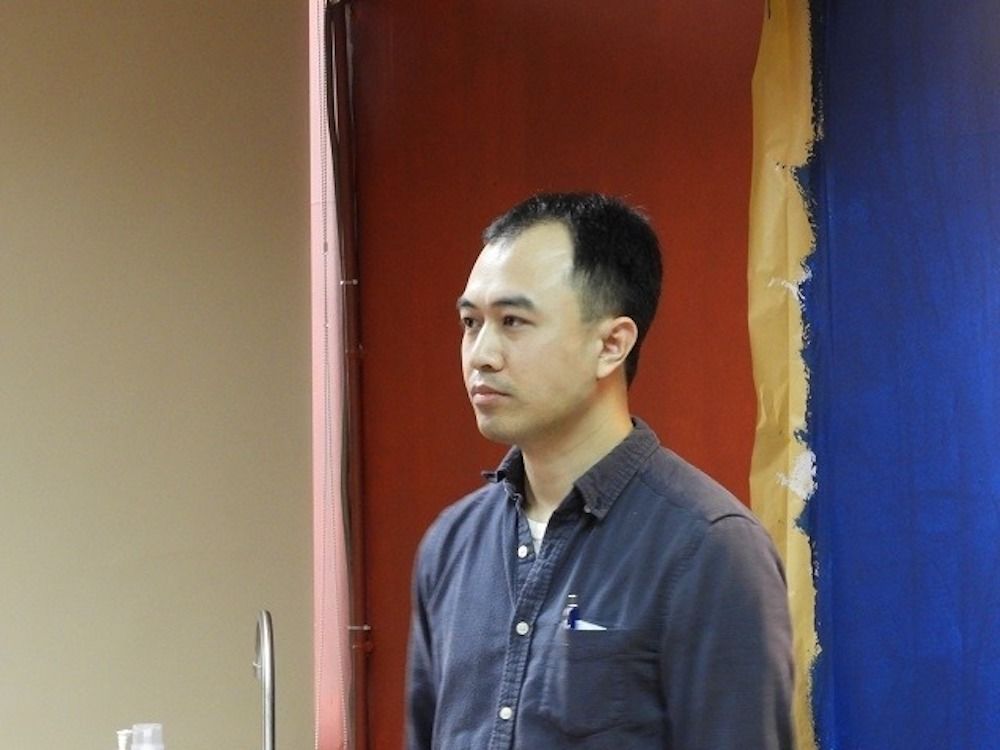 Aside from being a member of LIV's leadership and an editor of The Vietnamese Magazine, he is in charge of Luat Khoa Magazine, a Vietnamese publication covering Vietnam's law and politics. He began his career in 2008 as a legal counsel for some companies in Hanoi and became a democracy advocate and journalist in 2011. He has worked for various media and human rights organizations such as Tia Sáng magazine (2011-2012), Tuổi Trẻ newspaper (2012), and VOICE (2013-2016).
He has a background in law and Asia-Pacific studies, specializing in Vietnam's constitutional law, freedom of expression, internet freedom, and criminal justice, as well as Taiwan's democratization. He has written and translated several books in politics and has been an author of the Vietnam Chapter of Freedom House's Freedom on the Net reports since 2021.
---
Submissions:
Please submit your pitches and articles to editor@thevietnamese.org.
Our rate is $150 for a 1,500-word article.
Contact:
Address: 1520 E. Covell Suite B5 – 426, Davis, California, United States 95616
Email address: editor@thevietnamese.org