Today, January 28, 2019, a driver in Hanoi who was supportive of the movement to fight against illegal BOT (Build-Operate-Transfer) toll booths in Vietnam, Ha Van Nam, was kidnapped by allegedly plainclothes police.
Nam alleged that he was brutally assaulted, resulting in two broken ribs and other injuries. The perpetrators later threw him at the front gate of Dan Phuong hospital in Hanoi.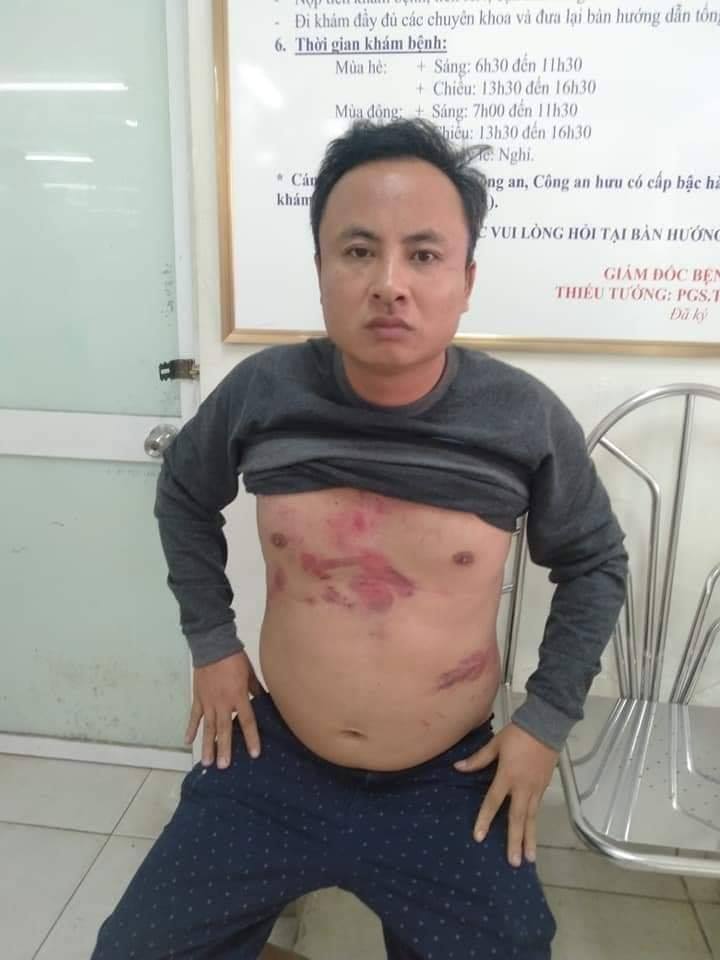 In recent days, friends and supporters of the protest against "dirty" BOTs in Vietnam have asserted that there are corrupt individuals from the police force who act in concert with thugs and BOT An Suong's owner to suppress those who challenge the BOT's legal merits to collect toll money.
On January 24, 2019, a man named Ngo Cong Tuan from Hanoi was visiting friends in Ho Chi Minh City happened to pass by BOT An Suong and got picked up by the local police of Tan Tao Ward.
He alleged that he was physically beaten by the police right after he was arrested and the beating continued during the car ride to the station. He was then detained with no criminal charge for two days, from 24-26 January.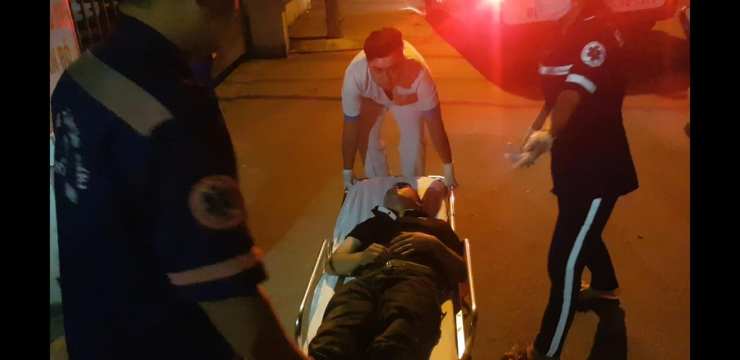 Tuan further alleged the police officers continued to beat him during the detention, ordered him to take off his clothes, and also starved him during the two-day-detention.
He was released on January 26, 2019, with no investigative report. Almost immediately after his release, Tuan went back to the same police station to report the assault and file a statement, but the police officers tried to close their door on him.
All of this was captured on a live-stream video posted on Facebook. In the end, Tuan was able to make the report, but he also had to be admitted to a hospital for a check-up.
Tuan was not part of the BOT protest; he was only a passerby.
In an unrelated event happened in a different province, on January 28, 2018, while working on location, reporter Ngoc Thanh was involved in a physical altercation with police officers from Ward 4, Vinh Long Province. Thanh received injuries and had to be admitted to the hospital on the same day.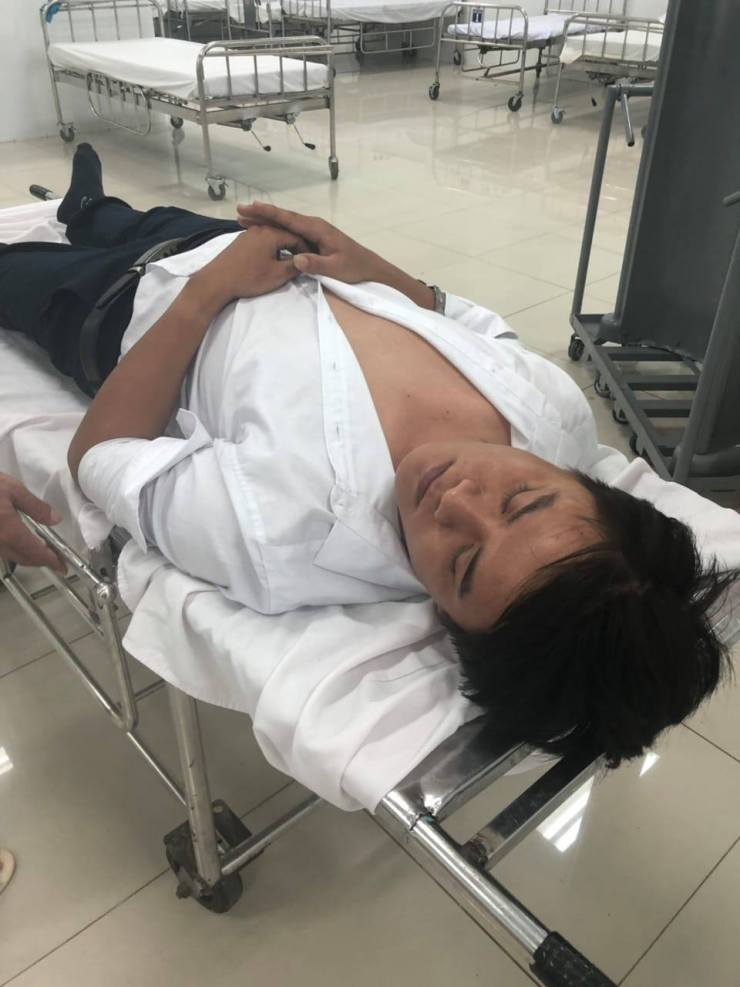 In November 2018, Vietnam underwent its first review under the UN-Convention Against Torture which the country had ratified in 2015.
In December 2018, the Committee Against Torture issued its concluding observations on the initial report of Viet Nam with specific recommendations to the government.
Portions of these recommendations specifically raised concerns over allegations of police brutality and death in police custody/detention (Paragraphs 20-23).
The Committee specifically requested that the State of Vietnam elucidates and informs the Committee about the outcome of the deaths in police custody of the following individuals by December 7, 2019:
Do Dang Du, a 17-year-old minor, who reportedly died in custody on 5 February 2015 as a result of severe injuries to the head and body while in police custody in Chuong My district, Hanoi;
Nguyen Huu Tan, a Buddhist who was detained and whom the police alleged had committed suicide while in custody. No independent investigation of the death was carried out, and the detainee's family was subjected to reprisals from the local police after complaining to the authorities;
Ma Seo Sung, a Hmong Christian who was arrested and detained by the police and allegedly committed suicide by hanging and whose family also received threats of reprisals;
Ksor Xiem of the Montagnard Evangelical Church, who died of injuries sustained in police custody, and
Y Ku Knul a Montagnard Christian who died while under arrest and whose body showed signs of electric shocks.
Among the above, the case of Do Dang Du shocked the nation when it happened in October 2015, partly because it involved a minor who was detained illegally by the police in Hanoi – the Capital city of Vietnam.
However, after his family's attorneys also got physically assaulted by thugs and one police officer in plain clothes, it seemed that information had stopped coming forward.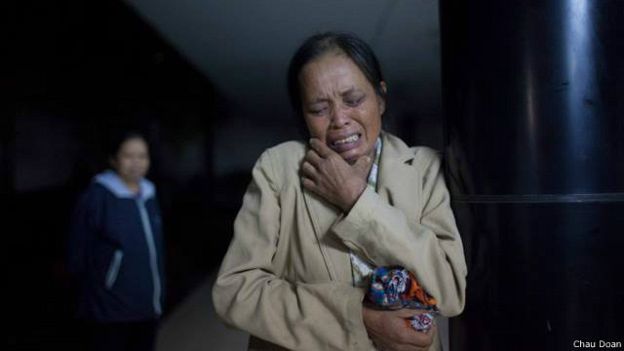 Neither Du's family or the public in Vietnam was satisfied with the explanation given by the authorities that he was beaten to death by a cellmate over "dirty dishes."
The UN-Committee Against Torture seemed to agree with them when it asked the State to report back to the committee with further details later in 2019.
However, in reality, the police forces in some 63 provinces all over Vietnam probably did not get informed about the UN-CAT's findings and recommendations because allegations of police brutality continued to grow in the first month of the new year.