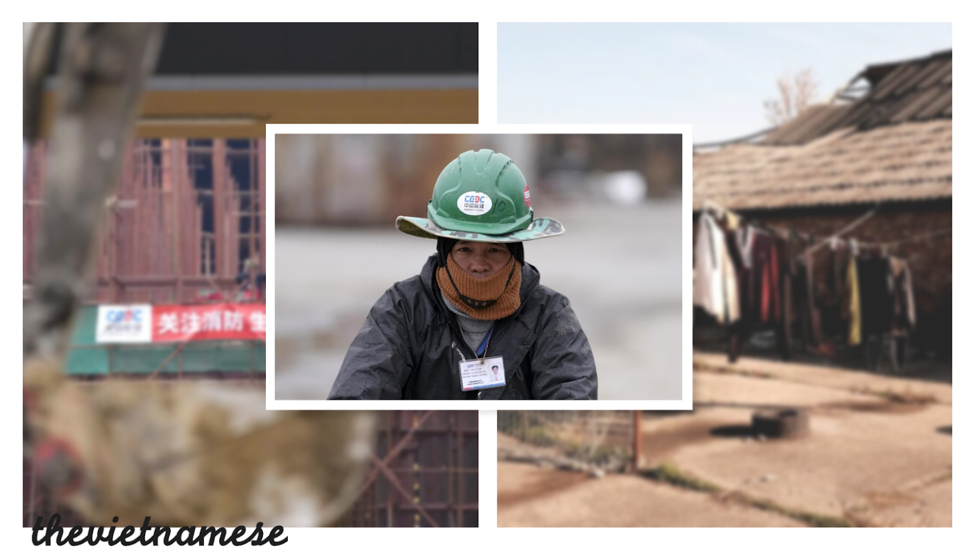 Serbian NGOs Alleged Vietnamese Laborers' Rights At Chinese Tire Manufacturer In Serbia Are Violated
Last week, several Serbian news agencies and NGOs working against human trafficking and labor exploitation reported on alleged human trafficking of migrant Vietnamese laborers working at a construction site for the Chinese tire manufacturer Shandong Linglong Tire.
The reports claimed that around 500 Vietnamese laborers working on the construction of the first Chinese car tire factory in Europe, which is located near the northern Serbian town of Zrenjanin, face poor working and living conditions, a lack of food and medical care, as well as having their passports confiscated by their employer.
The two Serbian NGOs, Initiative for Economic and Social Rights (A11) and Anti Trafficking Action (ASTRA), reportedly filed requests for Serbian authorities to review and react to potential human trafficking for the purpose of labor exploitation of Vietnamese workers.
The workers' background
According to the reports from A11 and ASTRA, Vietnamese migrant workers are recruited and transported to Serbia through intermediaries and labor agencies in Vietnam. These intermediaries work with the China Energy Engineering Group Tianjin Electric Power Construction, a company registered in Belgrade, Serbia. The company is a contractor hired by Shandong Ling Long Tire for the construction of its car tire factory in Zrenjanin, Serbia.
Vietnamese workers arrived at Zrenjanin during the period between March and May this year. They had to pay brokers from US$2,200 to US$4,000 per person in advance for their services, such as transportation, visas, and accommodation fees, according to the reports.
"Since we arrived here, nothing is good," Nguyen Van Tri, one of the Vietnamese laborers working at the Linglong construction site, told [1] the Associated Press. "Everything is different from documents we signed in Vietnam. Life is bad, food, medicine, water … everything is bad."
Vo Van Hieu, another worker, told [2] the South China Morning Post that the poor living conditions at the construction site make them feel like they are living in a prison. Hieu added that he had taken the job to pay for his sick father's medical bills.
What did the Serbian NGOs conclude about their situation?
After visiting Vietnamese workers who were employed to work on the construction of the new Linglong factory and analyzing "a large number of established facts," A11 and ASTRA concluded in their report that the employer is "seriously violating" the workers' labor rights.
They also indicated the possibility of these workers being "victims of human trafficking for the purpose of labor exploitation."
More specifically, the NGOs have alleged [3] that:
The employer does not provide workers with sufficient and proper equipment for personal protection at work. They also deduct the laborers' salaries for the cost of damaged work equipment.
The workers are obliged to work 26 days a month; they will not receive the entire month's salary if for any reason they do not fulfill this requirement. Also, if workers do not come to work on time, they will be fined by being denied a daily wage.
The workers had to hand over their passports to their employers. Their passports were not returned as of the NGOs' last visit.
The workers sleep on bunk beds in overcrowded rooms; the beds do not have mattresses, but only planks covered with a thin quilt. There are only two toilets in the building for around 500 workers.
They are not provided with heating, electricity and clean drinking water.
The company is not ramping up COVID-19 vaccinations for their laborers despite their wish to be vaccinated. Sick workers with COVID-19 symptoms have to be isolated in improvised hospital rooms until they fully recover without getting any paid compensation. Some of them still needed to cover the cost of testing at private facilities where their employer referred them to.
The workers have gone on strike twice so far. The first strike was due to the lack of food, and the second strike was because of delayed payment.
What did the company and authorities from both countries say?
Vietnamese workers' rights violations problem
The big picture: Many Vietnamese workers have been looking for jobs abroad with the purpose of helping with their families' finances at home. Quite commonly, they have to pay hefty brokerage fees and must continue their jobs in order to pay off debt. These workers are susceptible to becoming victims of forced labor or abuse and maltreatment at work.
In 2019, 39 Vietnamese workers [9] were found dead inside a refrigerated truck in Essex as they were illegally trafficked to the United Kingdom.
Recently, a 15-year-old Vietnamese girl [10] working as a domestic worker was physically abused by her employer in Saudi Arabia. She was denied food and medical treatment for her injuries. The girl died before she could return to Vietnam and her family is unable to retrieve her body.
References:
1. Stojanovic, D. (2021, November 20). Vietnamese workers at Chinese factory in Serbia cry for help. AP News. https://apnews.com/article/serbia-chinese-factory-vietnamese-workers-harsh-conditions-67431ad5f51b553357911dea24c70359
2. Nguyen, S. (2021, November 23). Vietnamese workers at Chinese tyre factory in Serbia get back passports as activists call for human trafficking probe. SCMP. https://www.scmp.com/week-asia/people/article/3157073/vietnamese-workers-chinese-tyre-factory-serbia-get-back-passports
3. Request for the urgent reaction of the competent institutions in case of potential human trafficking for the purpose of labor exploitation of workers from Vietnam engaged in the company Linglong. (2021, November 17). Initiative for Economic and Social Rights (A11). https://www.a11initiative.org/en/request-for-the-urgent-reaction-of-the-competent-institutions-in-case-of-potential-human-trafficking-for-the-purpose-of-labor-exploitation-of-workers-from-vietnam-engaged-in-the-company-linglong/
4. Ibid., [1]
5. Ivana Jeremic, Sasa Dragojlo. (2021, November 17). Mistreatment of Vietnamese Workers in Serbia 'Criminal', Lawyer Claims. Balkan Insight. https://balkaninsight.com/2021/11/17/mistreatment-of-vietnamese-workers-in-serbia-criminal-lawyer-claims/
6. Ibid., [1]
7. Ibid., [1]
8. VNA. (2021, November 18). Spokesperson informs about citizen protection work, international issues. VietnamPlus. https://en.vietnamplus.vn/spokesperson-informs-about-citizen-protection-work-international-issues/215743.vnp
9. Essex lorry deaths: People found dead were all Vietnamese. (2019, November 1). BBC News. https://www.bbc.com/news/uk-england-essex-50268939
10. Reed, A. (2021, November 9). UN Experts Challenge Vietnam And The Kingdom Of Saudi Arabia To Address Human Trafficking. The Vietnamese Magazine. https://www.thevietnamese.org/2021/11/un-experts-challenge-vietnam-and-the-kingdom-of-saudi-arabia-to-address-human-trafficking/
Newsletter
Join the newsletter to receive the latest updates in your inbox.
---