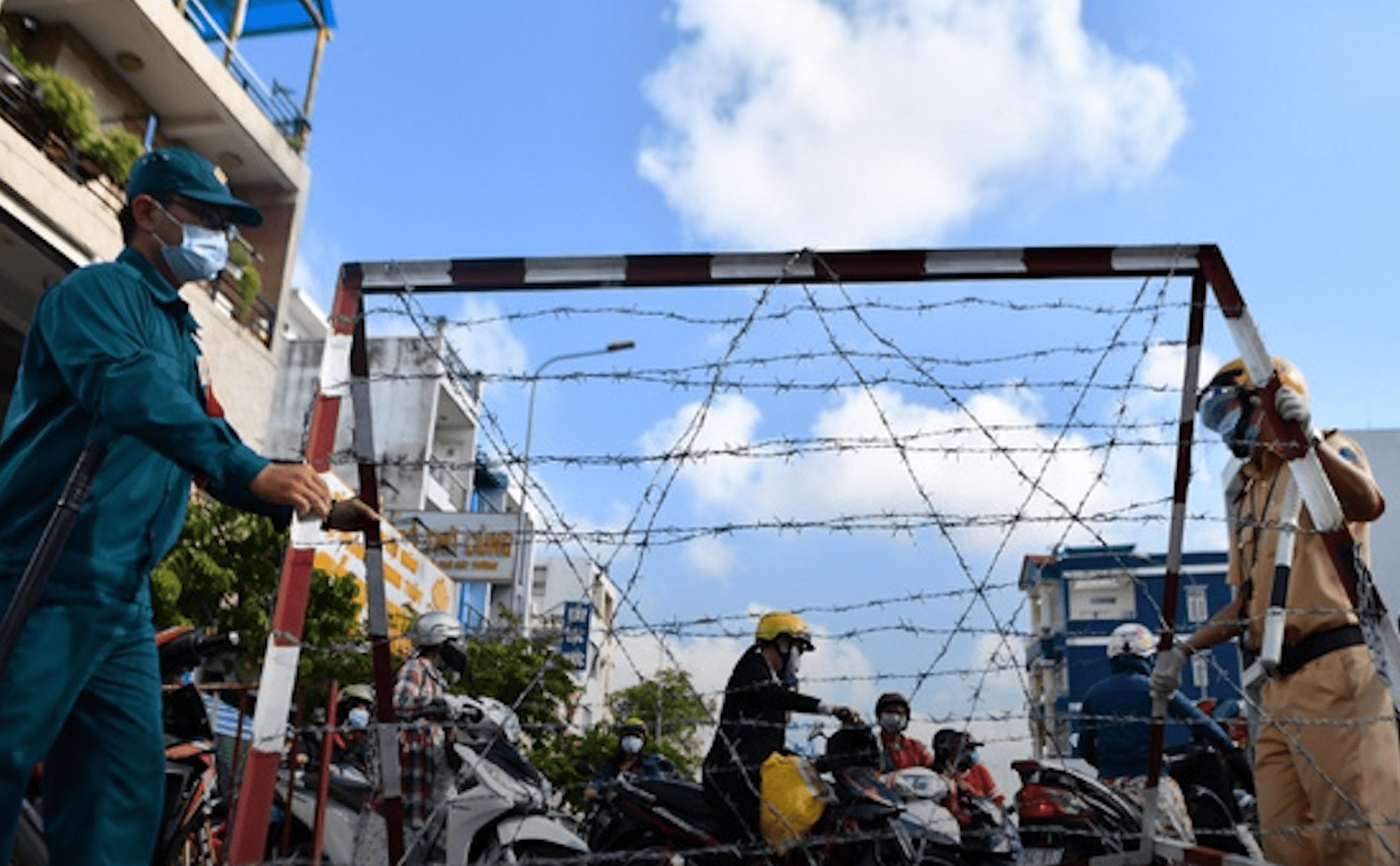 Vietnam Briefing: Deepening COVID-19 Crisis; Bao Sach Charges; South China Sea Tension; Harris' Visit To Vietnam
The Vietnam Briefing, which is released every Monday morning Vietnam time, looks at Vietnam's political developments of the past week.
---
COVID-19 cases surpass 200,000
---
The Bao Sach criminal case: 5 members were officially accused of "abusing democratic freedom"
From RFA:
"Five Vietnamese journalists accused by authorities in southern Vietnam's Can Tho province of slandering government leaders in their investigative reports will now be charged only with 'abusing democratic freedoms' after an investigation failed to produce evidence of more serious State-secrets charges against them."
What to expect:
Can Tho's People's Provincial Procuracy Office will soon prosecute them.
Can Tho's People's Provincial Court will soon try them and the trial is expected to be short (one day potentially).
All the defendants are expected to be convicted with sentences of up to 36 months of imprisonment. Warnings and community services are not off the table.
---
Meet the new vice chief of VCP's Propaganda Committee
From Nhan Dan:
"Member of the Party Central Committee (PCC) and Editor-in-chief of Nhan Dan (People) Newspaper Le Quoc Minh has been appointed to serve concurrently as Deputy Head of the PCC's Commission for Communication and Education and hold the position of Secretary of the Party Committee of the Vietnam Journalists Association (VJA) for the 2015-2020 and 2020-2025 tenures."
---
Vietnam demands China stop Paracel Islands military drills
From VnExpress:
Vietnam has asked China to stop and not repeat military drills on its Hoang Sa (Paracel) Islands, asserting that they violate Vietnam's sovereignty.
"China performing drills on Vietnam's Paracel Islands violates Vietnam's sovereignty over the islands, goes against the spirit of the Declaration on the Conduct of Parties in the South China Sea (DOC), complicates the situation, and is not beneficial for current negotiations between China and ASEAN on the Code of Conduct for the South China Sea (COC), as well as the maintenance of peace, stability and cooperation at the East Sea," Foreign Ministry spokeswoman Le Thi Thu Hang said Thursday.
---
US' Vice President Harris to visit Vietnam on August 24
From Bloomberg:
"The global semiconductor shortage and other supply chain troubles will be a focus of Vice President Kamala Harris's trip to Southeast Asia later this month, where she also aims to shore up U.S. relations with countries at China's doorstep."
---
Learn more about Vietnam
Controlling the Information Space: Big Tech and Free Speech in Southeast Asia
The Diplomat/Andreyka Natalegawa and Kyra Jasper/August 05
"Countries like Vietnam have mobilized 'cyber-armies' to monitor and report online content critical of the central government. These cyber-armies exploit the content moderation mechanisms on platforms like Facebook, reporting content en masse for violating 'Facebook's ever-pliable Community Standards, whether or not the rules were broken.'"
Bad news for Vietnam's Mekong Delta
The Interpreter/Milton Osborne/July 29
"The release of recent research from the Netherlands adds an additional insight into what is happening in Vietnam's Mekong Delta, the country's all-important food-producing region that contributes some fifty per cent to its agricultural GDP. In a stark conclusion, the research cites 2050 as the Tipping Point when the delta will no longer be able to cope with saltwater intrusions, a phenomenon that is already causing the loss of productive land."
Russia and Vietnam: An alliance of convenience
The Interpreter/Nikola Mikovic/August 2
"Russia is one of the biggest suppliers of weapons to Southeast Asia, with Vietnam alone a major customer for Russia's arms. While it is estimated that throughout the 1980s, Moscow had provided Vietnam with an average of US$1 billion annually in military assistance and another US$1 billion annually in economic assistance, following the collapse of the Soviet Union, the Kremlin lost significant influence in the country. Now Russia is seeking to regain lost ground."
Newsletter
Join the newsletter to receive the latest updates in your inbox.
---