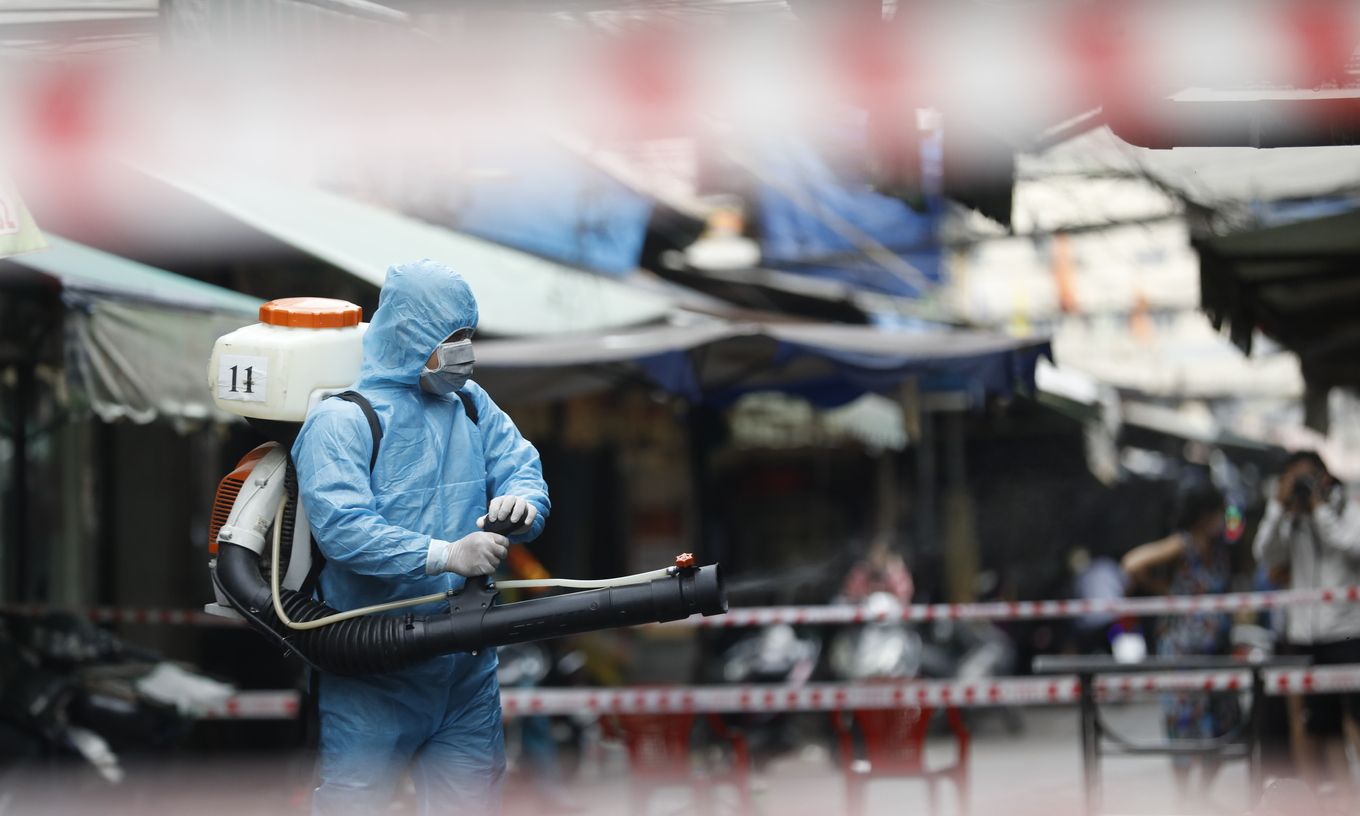 Vietnam Briefing: COVID-19 Crisis Deepening While The National Assembly Convened To Elect State Leadership
The Vietnam Briefing, which is released every Monday morning Vietnam time, looks at Vietnam's political developments of the past week.
---
COVID-19
---
Vaccination scandals
Vietnam's public always speculates that government officials, their relatives, and big corporations have unfair access to vaccines. Last week, two scandals gave them legitimate reasons to believe that.
---
Meanwhile, the National Assembly convened to rubber-stamp the Communist Party's decisions on personnel
The pandemic is usually not a reason for a national legislative body to stop working. But while online meeting procedures have not been introduced yet, the National Assembly convened its first session of the new term on July 20 after the election in May to largely rubber-stamp the Communist Party's major decisions on personnel.
---
Facebook users sentenced to years of imprisonment
Nguyen Van Lam, 51, was sentenced by Nghe An's People's Provincial Court to nine years in prison and three years of probation for "making, storing, spreading information, materials, items for the purpose of opposing the State" under Article 117 of the Penal Code. He was accused of using Facebook to spread information that is deemed to be anti-state.
More cases:
---
Former mayor of Hanoi prosecuted for illegally interfering in bidding activities
From VietnamPlus:
"The Investigation Police Agency under the Ministry of Public Security on July 24 executed a decision on commencing legal proceedings against Nguyen Duc Chung, former chairman of the Hanoi People's Committee, for the charge of "abusing position and power while performing duties" in the case related to the municipal Department of Planning and Investment and relevant units."
---
U.S. trade agency drops tariff threat against Vietnam over currency practices
From Reuters:
"The U.S. Trade Representative's office on Friday said it had determined that no tariff action against Vietnam was warranted after its central bank agreed with the U.S. Treasury not to manipulate its currency for an export advantage."
---
US Defense Secretary to visit Vietnam
From VietnamPlus:
"US Secretary of Defense Lloyd Austin will pay an official visit to Vietnam on July 28 and 29 at the invitation of Vietnamese Minister of National Defence Gen. Phan Van Giang."
"A former U.S. vessel donated to Vietnam Coast Guard arrived in the country earlier this month, according to the U.S. Embassy in Hanoi."
---
Learn more about Vietnam:
In Vietnam, the Party's Rolling Crackdown on Dissent Continues
Stewart Rees/The Diplomat/July 23
"Proponents of an EU trade pact said it would nudge one-party Vietnam towards greater respect for human rights. The evidence so far points in the other direction."
Vietnam Still Trolling Donald Trump With Economic Successes
William Pesek/Forbes/July 22
"Vietnam just made a deal with the U.S. Treasury Department: we won't weaken the dong if you take us off the dreaded "currency manipulator" list. It's actually a bigger victory for Hanoi than Prime Minister Phạm Minh Chính's government may realize."
New research: "The Growing Salience of Online Vietnamese Nationalism"
Luong Nguyen An Dien/ISEAS/2021
"The growing salience of online Vietnamese nationalism has posed serious challenges and dilemmas for the regime. The authorities have had to encourage nationalistic patriotism without letting Sinophobia spiral out of control or turn against the regime."
Newsletter
Join the newsletter to receive the latest updates in your inbox.
---