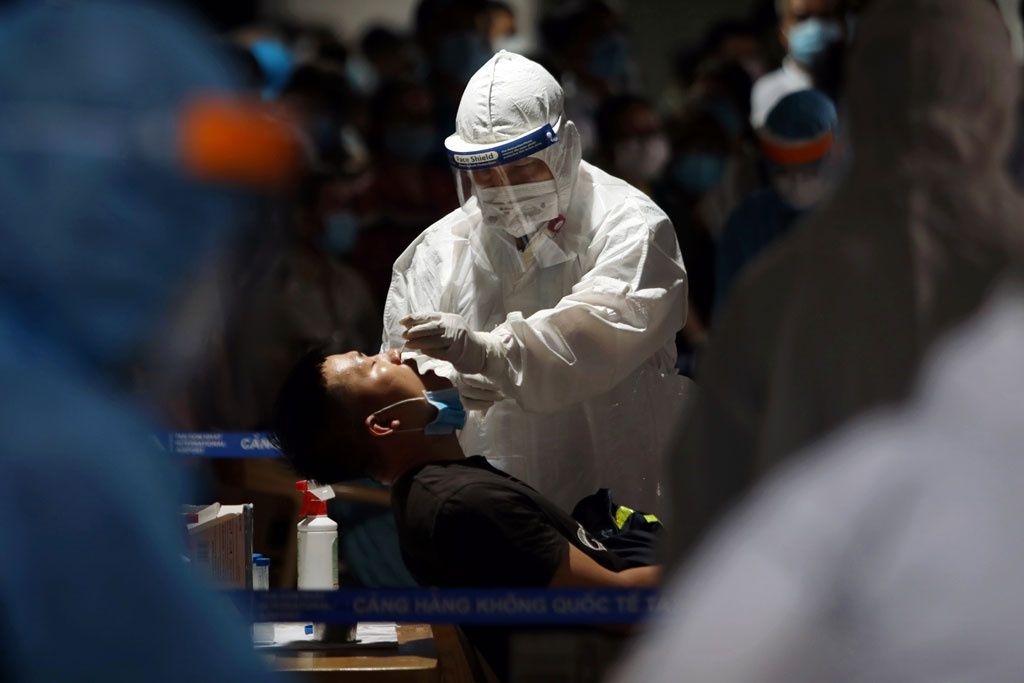 Vietnam Briefing: COVID-19 Is Surging Again While The Government Is Trying To Tighten Internet Control
The Vietnam Briefing, which is released every Monday morning Vietnam time, looks at Vietnam's political developments of the past week.
---
While the situations in the US and Europe are rapidly reaching a state of normalcy, COVID-19 cases are, once again, surging in Vietnam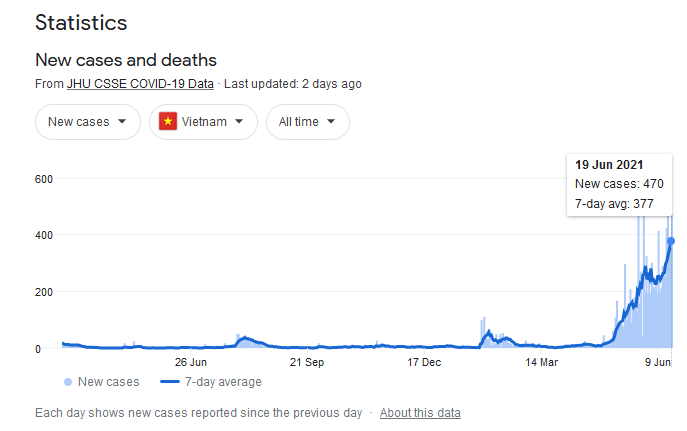 It is unclear if the biggest story last week was the new surge of COVID-19 or the national football team's journey in the World Cup qualifying round. Football seems to be a religion in Vietnam where one of the most circulated newspapers praised the team's victories as a vaccine for the nation. But here we go, stories about COVID-19:
According to John Hopkins University's data, the number of cases has reached an all-time high with 470 new cases on June 19, increasing the total number of cases to 13,117 and 64 deaths.
Ho Chi Minh city has been under lockdown since the beginning of May 2021.
Vietnam has received 500,000 Sinopharm vaccine doses donated by China. Naturally, this raises concerns among the public about the safety of the shots.
A few days earlier, nearly one million AstraZeneca vaccines were shipped to Vietnam as a donation from the Japanese government. The Vietnamese public warmly welcomed this.
Read more about this topic:
---
A national code of conduct for social media
The pandemic has been a time of tightening internet controls in Vietnam, especially regarding social media. The Minister of Information and Communications issued a national code of conduct for social media on June 17 to push for what they call a "healthy" internet environment. This is what it says:
Users should behave appropriately under the good moral, cultural, and traditional values of the Vietnamese nation.
Users should provide their real identity and should only share news from trusted and mainstream sources of information.
Users are encouraged to share positive information about Vietnam.
Social networks should make their platforms safe and healthy by cooperating with the government to address law violations.
State employees should behave according to the code of conduct.
However, this document is not legally binding as explained by The Vietnamese.
---
World Refugees Day and the memory of Vietnamese boat people
It was World Refugees Day on June 20, and it is significant to remember that a large part of Vietnamese people in the world are refugees or former refugees.
After Vietnam's own civil war, which is more known as the Vietnam War, the country's name quickly became associated with a humanitarian crisis: the plight of the Vietnamese boat people. From the late 1970s to the mid-1990s, over a million people in Southern Vietnam and some from the North crossed the South China Sea, the Gulf of Thailand, and land borders to seek freedom in the Philippines, Malaysia, Indonesia, Thailand, and Hong Kong.
Most of them later resettled in the United States, Canada, Australia, and some European countries; they eventually formed Vietnamese communities in their new homes. They now number in the millions and are vocal in criticising the communist regime in Vietnam. However, some of them, especially those who landed in Hong Kong, got sent back to Vietnam.
It is worth mentioning that some Vietnamese people attempted to cross the sea recently, and their target destinations were Australia and Taiwan.
---
Learn more about Vietnam
Ho Chi Minh City looks to get its own back
David Brown/ Asia Sentinel/ June 19
"The city, has 10 percent of Vietnam's population but generates 22 percent of Vietnam's GDP. It is not just the nation's financial and entrepreneurial dynamo, it's also the still-not-entirely-reconciled former capital of anti-Communist "South Vietnam." Since liberation, the sprawling city has sent most of its tax revenues to the central government for redistribution to poorer parts of Vietnam. Over the years, the city authorities seem to have considered it reasonable that they, not officials in Hanoi, should have the deciding voice in how to spend the fraction of locally generated revenues that it is allowed to keep."
Human trafficking in Vietnam on the rise amid Covid
DW/Hugh Bohane/ VnExpress/ June 14
"A surge in Covid-19 cases in Vietnam has prompted a spike in human trafficking and smuggling as people become more financially desperate, rights organizations have warned.  Despite Vietnam's closed borders amid the pandemic, traffickers and smugglers have found new ways to transport people not only within the country but also across borders, they added."
Newsletter
Join the newsletter to receive the latest updates in your inbox.
---