Religion
Religion Bulletin, April 2021: The United States Proposes Putting Vietnam On The List Of Countries Of "Particular Concern."

The Vietnamese government is found to have systematically violated freedom of religion.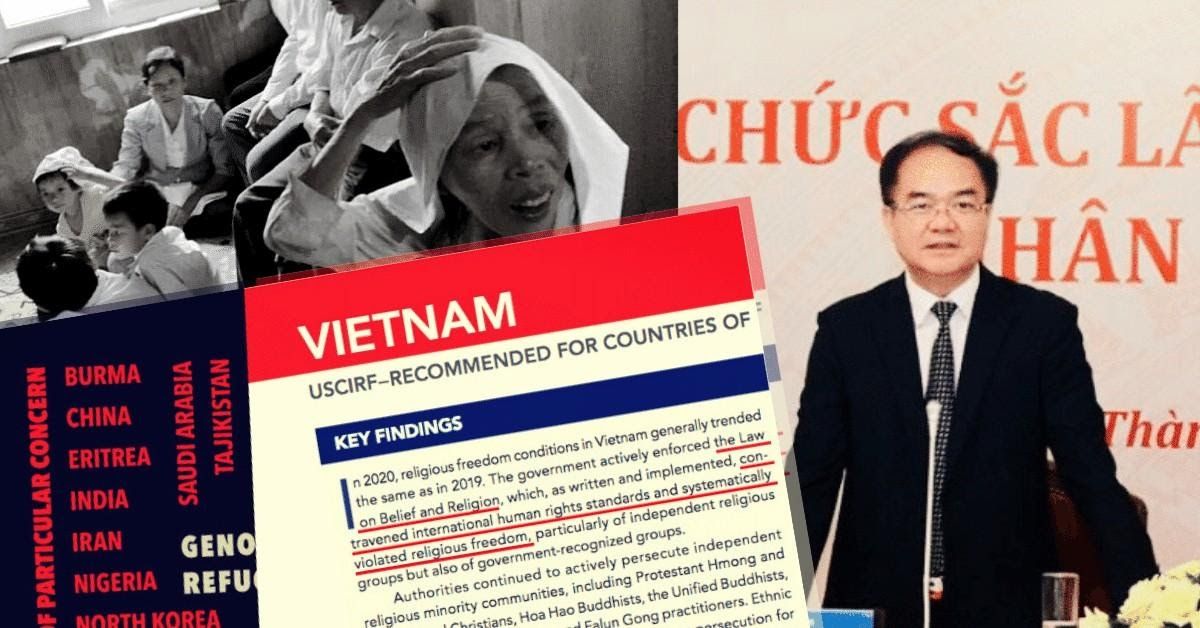 [Religion 360*]
United States Commission on International Religious Freedom: Proposal to put Vietnam on the list of countries of particular concern
In its latest report on religious freedom, the United States Commission on International Religious Freedom (USCIRF) proposed reinstating Vietnam onto the list of countries of particular concern (CPC).
Governments that engage in or tolerate severe violations of religious freedom are placed on the list of CPC. For countries on this list, the U.S. Congress will introduce non-economic policies before taking economic measures to stop violations.
USCIRF assessed that Vietnam's religious freedom conditions in 2020 were as bleak as those in 2019. This is because the Vietnamese government enforces its Law on Faith and Religion, which contravenes international human rights standards and systematically violates religious freedom.
The organization listed numerous suppression and obstruction of religious freedom in Vietnam in 2020 involving independent religious groups and those recognised by the government.
Ethnic minority groups in mountainous areas that follow new religions and sects, Buddhist dignitaries, independent Cao Dai adherents, Protestants, Catholic clergy members, and prisoners of conscience are victims of the Vietnamese government's strict religious policies.
Specific instances of religious suppression in 2020 that USCIRF cited:
Suppressing religious activities conducted by ethnic minorities Hmong and Montagnard in the Central Highlands.
Limiting the religious activities of independent Hoa Hao Buddhists.
Interfering in the funeral of Venerable Thich Quang Do, the fourth patriarch of the Unified Buddhist Church.
Obstructing the Unified Buddhist Church's relief efforts in Thua Thien – Hue Province.
Harassing independent Cao Dai followers, attempting to take over their temples, and forcing them to unite with state-recognized churches.
Harassing and attacking clergy members of Thien An Abbey over a land dispute.
Subjecting prisoner of conscience Nguyen Bac Truyen to poor prison conditions and limiting his access to medical care; refusing to provide the prisoner of conscience Le Dinh Luong a Bible.
Using Article 34 of the Law on Faith and Religion to interfere in the election affairs of a state-recognized religion.
Deputy Minister of Home Affairs: "False religions" must be stopped
At the beginning of April 2021, Vu Chien Thang, deputy minister of the Ministry of Home Affairs and head of the Government Committee for Religious Affairs, affirmed the need to stop "false religions" from illegally operating and affecting social life.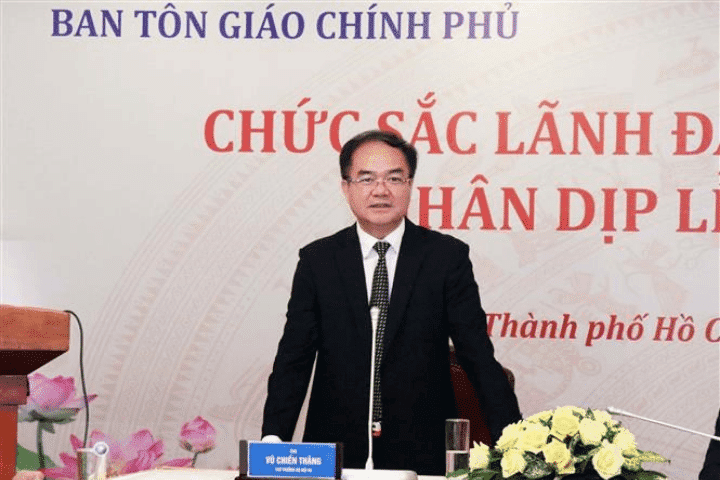 The Ministry of Home Affairs deputy minister stated that factions, sects, and illegal religious phenomena had appeared in many locations.
Afterwards, the head of the Government Committee for Religious Affairs presented two solutions to deal with new religions.
First, local religious committees have to coordinate with other organizations, such as the police, to stop illegal religious activities in a timely manner.
Second, state-recognized religions have a responsibility to direct citizens towards their organizations.
That there is no place for new religions in Vietnam has been the government's consistent message for many years.
In April 2021, Tuyen Quang Newspaper also reported that Tuyen Quang Province was currently seeing many new religious activities of a superstitious nature. These religious activities were being used to oppose the government.
The activities of new religions are never presented from multiple viewpoints. Instead, the press covers these religious phenomena from the government's vantage, which predominantly opposes religious activities not recognized by the state.
New religions are multiplying in Vietnam by the day, but the government's hardline view pushes many followers to practice surreptitiously and without legal registration.
Vietnam has regulations regarding the registration of religious activities, but the majority of them are dependent on the subjective views of the government and their acceptance of the religion.
The government asserts three reasons for the abandonment of new religions. First, new religions contain superstitious activities. Second, new religions have different tenets and conceptions from state-recognized religions, ruining customs and distorting culture. And third, new religions (such as Falun Gong) have a political agenda.
Greater Unity Newspaper: Investigate party members and state cadres that participated in the Humanity Club
In April 2021, the state press continued to investigate the activities of the Humanity Club (HC), a spiritual organization operating as a private enterprise.
We summarized notable events related to this organization in a recent bulletin. The Government Committee accused the HC of Religious Affairs and other state organizations of propagating superstitions and defrauding members.
This time, the Greater Unity Newspaper (which belongs to the Vietnamese Fatherland Front and aligned with the Vietnamese Communist Party) confirmed that some Party members and low-level and high-level state cadres were members of this club.
"Information obtained by Greater Unity reveals that the list of HC participants includes the former vice chairman of Hanoi city and even leaders who currently hold important government positions," the Greater Unity Newspaper claimed.
Furthermore, the paper stated that some lecturers and cadres (without naming specific individuals) from a roster of universities, academies, and schools have participated in the club.
The paper also asked that Party and State organizations "quickly deal with offenders" who had participated in and had propagated a superstitious organization.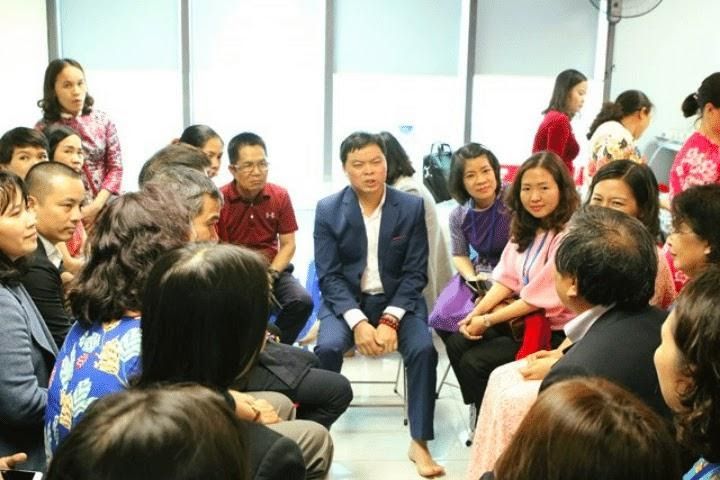 Followers of the Ba-ni religion protest their merge with Islam
At the end of April 2021, the Ba-ni religious community strongly protested on social media the requirement that they list their religion to be Islam or "other" when applying for new ID cards.
The Ba-ni religion is not recognized by the state as Buddhism and Catholicism are. Those who follow the religion are lumped together by the State with those who follow Islam.
Ba-ni religious followers are ethnic Cham, a long-standing indigenous group in Vietnam. Cham Ba-ni practitioners state that their practices and rituals are different from those of Muslims. Thus, they do not accept the merging of their religion with Islam.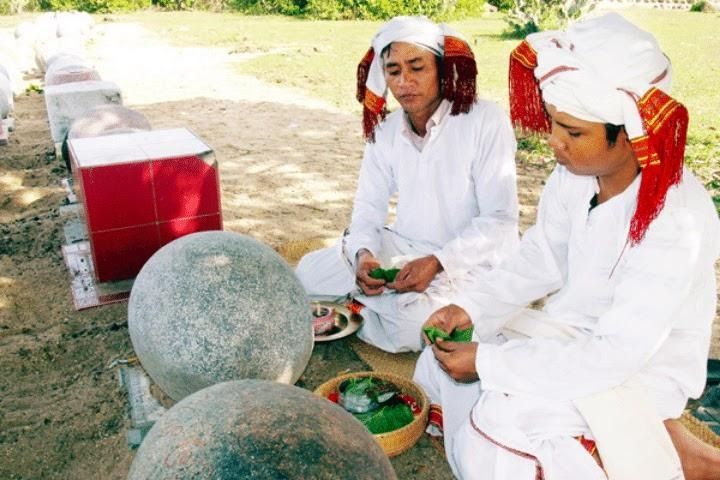 Government vague in requiring faith certifications when citizens declare their religion on new ID cards
Vietnam's new identity cards do not indicate the religions of their owners. However, the government is requiring that people declare their religion on their ID applications.
At the beginning of 2021, the government began issuing citizens new ID cards fitted with chips. Police in several provinces and cities have mandated that citizens present their faith certifications when they declare their religions.
This mandate has alarmed many religious followers, who practice their religion without faith certifications.
On April 24, 2021, Ho Chi Minh City authorities announced that citizens could declare their religions when applying for new ID cards without faith certifications.
At present, other provinces have yet to make similar announcements.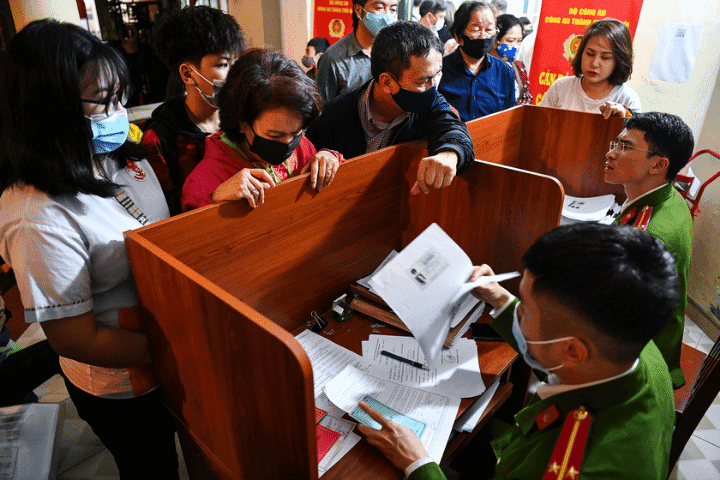 Nguyen Phuc Nguyen, head of the Buddhist Department under the Government Committee for Religious Affairs, stated to  Giac Ngo Newspaper at the end of March 2021: "There is nothing troublesome about requiring Buddhist faith certifications."
On April 14, 2021, the Government Committee for Religious Affairs confirmed that different locations had different requirements for religious declarations and new ID cards.
Nghe An: Government blocks two groups from the World Mission Society Church of God from operating
On April 12, 2021, Nghe An provincial authorities reported to the Government Committee for Religious Affairs that religious activities were still being exploited to oppose the government in the province.
The information above was brought up during a summary conference in Nghe An, marking three years since implementing the Law on Faith and Religion and its attendant 2017 decree.
Provincial authorities stated that the state's management of religion was not tight enough, allowing some individuals to exploit religious activities to oppose the government.
The statement did not identify any religion in particular, but the situation on the ground reveals that the authorities were alluding to the dignitaries and followers of Catholicism.
In 2020, Father Dang Huu Nam was transferred out of My Khanh Parish, and his pastoral duties were stopped. Father Nam is known for leading parishioners to sue the Hung Nghiep Formosa Ha Tinh Steel Company after the central coast environmental disaster. Authorities had long demanded his transfer and the cessation of his pastoral duties.
On April 7, 2021, VOV Newspaper reported that Anh Son suburban district police in Nghe An Province had obstructed proselytizing activities at a private residence in Phuc Son Commune. The activities involved six adults and six children from the World Mission Society Church of God, a religion the government fiercely suppresses. Police dispersed the meeting and confiscated exhibits, computers, and proselytizing materials.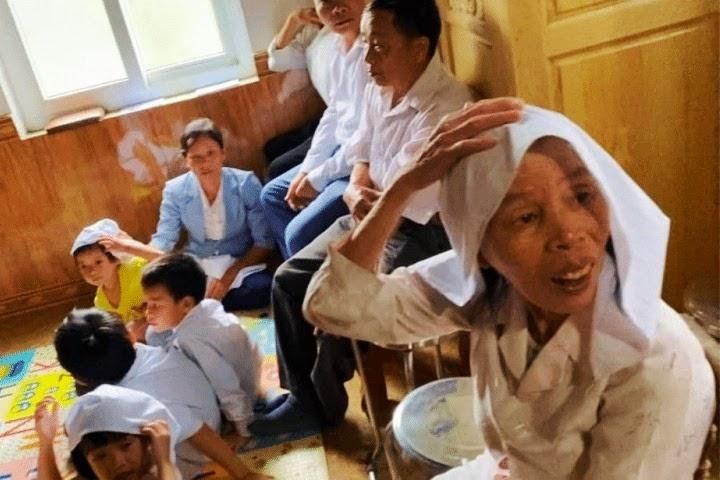 On April 19, 2021, the authorities blocked another group from the World Mission Society Church of God from conducting religious activities in an apartment in the city of Vinh. The People's Public Security Newspaper reported that the police had brought approximately 11 adults and five children to the Hung Dung Ward police station for investigation. Religious documents and objects were confiscated, and local authorities were instructed by police to "supervise and educate" those involved.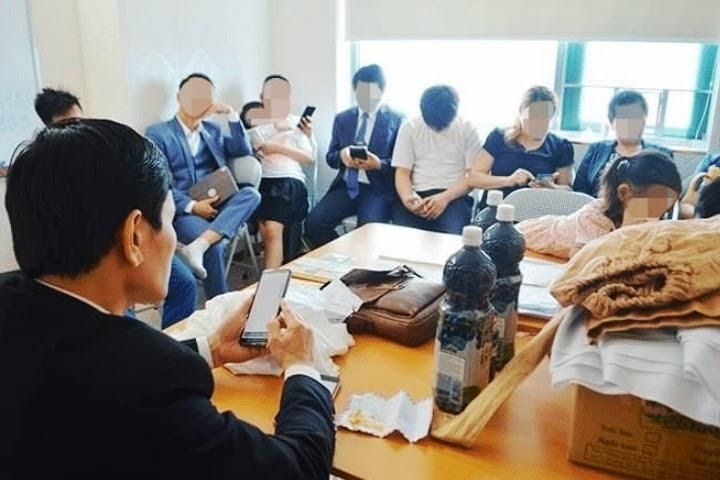 This year's commemoration of "Virtuous Master's Disappearance Day" again interrupted by the authorities
In 2020, the Pure Hoa Hao Buddhist Church reported that An Giang provincial authorities once again prevented followers from congregating to mark "Virtuous Master's Disappearance Day".
Beginning on April 4, 2021, authorities set up two checkpoints on the road leading to the headquarters of the Central Directors Committee of the Pure Hoa Hao Buddhist Church in Long Giang Commune, Cho Moi Suburban District, An Giang Province.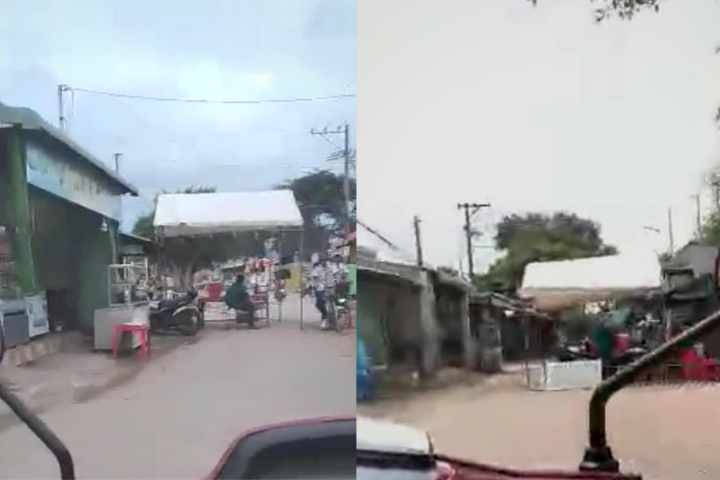 After being blocked from their headquarters, many of the church's dignitaries moved the prayer site to another location.
Furthermore, on April 5, 2021, the Pure Hoa Hao Buddhist Church's Communications Department reported that security forces had tailed the church's directors.
Other Hoa Hao Buddhists celebrated at home by setting up altars and hanging flags and banners. There have yet to be any reports of police harassment and obstruction at private residences during this year's commemoration.
The Hoa Hao Buddhist Church, the only Hoa Hao Buddhist organization recognized by the government, has never organized for this holiday, which is among three major holidays for Hoa Hao Buddhists.
[Did You Know?]
The difference between the Ba-ni Cham and the Islamic Cham
According to researcher Inrasara, Islam began to influence the Champa kingdom in the 16th Century. During that time, Islam arrived by way of wealthy Arab merchants who had left China to spread the religion southward.
As it made its way into the kingdom, Islam entered into large and persistent conflict with indigenous Cham inhabitants who followed Hinduism. By the time of King Po Rome's reign (1627 – 1651), Islam had indigenized to become the Ba-ni religion.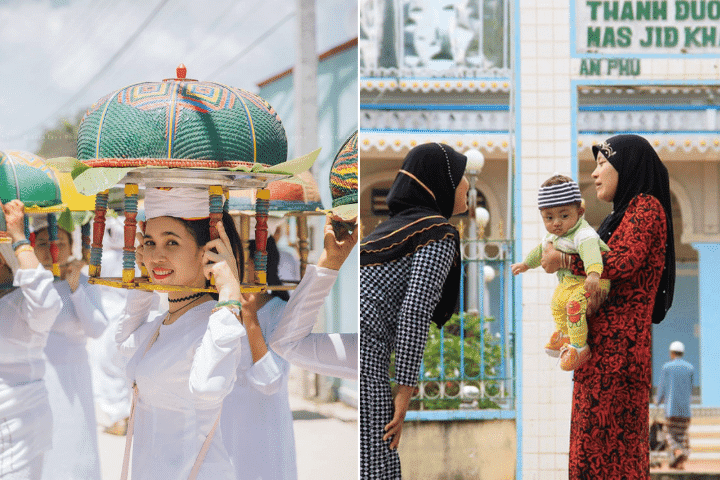 Today, Cham people who follow Islam in the areas of An Giang, Tay Ninh, and Ho Chi Minh City; Cham people who follow Ba-la-mon (a Hindu religion) and the Ba-ni religion mainly reside in the two provinces of Ninh Thuan and Binh Thuan.
The 2019 census only recorded the number of followers of Islam and Ba-la-mon, providing no figures for the Ba-ni Cham.
According to statistics from April 1, 1999, Vietnam had a total of 152,132 ethnic Cham. [1] Among them, Ninh Thuan had 61,000 people; Binh Thuan 29,312; An Giang 30,000; Binh Dinh and Phu Yen 20,000; Ho Chi Minh City 5,000; Dong Nai 3,000; Tay Ninh 3,000; and Binh Phuoc and Binh Duong 1,000. According to the Nation and Development Newspaper, the mouthpiece of the Committee for Ethnic Minority Affairs, there were approximately 31,000 Ba-ni Cham in 2018.
Ba-ni Cham has different religious activities from Islamic Cham. They believe in Allah, but they also worship the gods of rain, the seas, and the mountains, as well as their ancestors. They have lost the tradition of going on the pilgrimage to Mecca. Vegetarianism and daily prayer are carried out in September and only by laypeople. The influence of matriarchy has caused Ba-ni Cham to focus more on the karơh ceremony for women than the katat ceremony for men (both are initiation ceremonies the Ba-ni religion reserves for boys and girls when they reach puberty).[2]
---
References:
[1] Inrasara, Journeys and Home, page 16, Writers Association Publishing House.
[2] Inrasara, Cham Wisdom, page 106, Knowledge Publishing House.