Human Rights
Vietnam: The True Victims Of Political Repression

The Absence of Choice
National elections in any part of the world are always interesting to observe. What occurs in them tends to range from comically hilarious, to shockingly horrifying, to essentially pivotal in the future progress and growth of a country. And as much as some people might say otherwise, whoever wins these elections matter; they are an important factor that determines the direction a nation will steer itself in over the coming few years.
Living in a Communist state, Vietnamese citizens do not get the same opportunity afforded to other people in democratic countries during their general election. The Vietnamese people do not get to choose the top elected officials in their own nation; such a decision is left to the Politburo.
In effect, the direction in which the leaders of Vietnam steer the nation tends to be a one-way street with very few deviations to the plan and to the overall end goal.
While there are indeed some benefits to this kind of system, a long hard look at the failures of communist states of the past tends to raise more than a few eyebrows.
Hence, it should come as no surprise that a significant number of Vietnamese citizens do not approve of how their government handles elections, or how their leaders run the country.
Faces in the Crowd
CIVICUS, a global alliance of civil society organizations and activists dedicated to strengthening citizen action and civil society throughout the world, released a report on March 29, 2021 detailing how several activists in Vietnam were targeted, arrested, detained, or tortured by the government.
CIVICUS noted that leading up to the conclusion of the 13th National Congress of the Vietnamese Communist Party (VCP) on February 2, 2021, the Vietnamese government and state security forces had been intensifying a crackdown on whoever they perceived to be critical of the regime.
An alarming  number of Vietnamese citizens were arrested, detained, or even tortured on the basis of trumped-up charges and the overuse of vaguely defined Vietnamese penal laws.
Following are just some of the people mentioned in the CIVICUS report.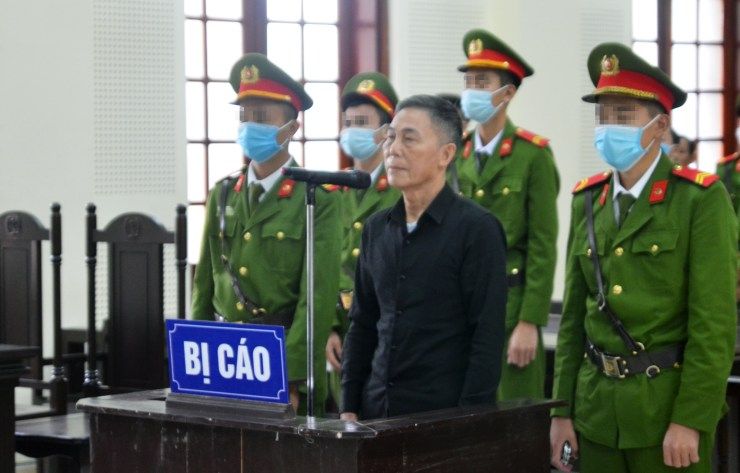 Tran Duc Thach, an activist, writer, and co-founder of Vietnam's Brotherhood for Democracy, was convicted on December 17, 2020. He was charged with subversion under Article 109 of the country's criminal code and was sentenced to 12 years in prison and three years' probation.
State prosecutors claimed that his posts on Facebook "threatened social stability, encroached upon national independence and socialism, reduced people's trust in the political institution of the state of Vietnam, and infringed upon national security and social safety and order." On March 24, 2021, his appeal was denied and his sentence was upheld.
In December 2020, Nguyen Dang Thuong, Huynh Anh Khoa, and Tran Trong Khai were sentenced to serve 18, 15, and 12 months in prison, respectively. The three were administrators of a Facebook political discussion group. They were arrested under Article 331 of the 2015 Penal Code for "abusing democratic freedom rights to infringe upon the benefits of other individuals and/or organisations."
Their Facebook group had a following of around 46,000 users before it was shut down.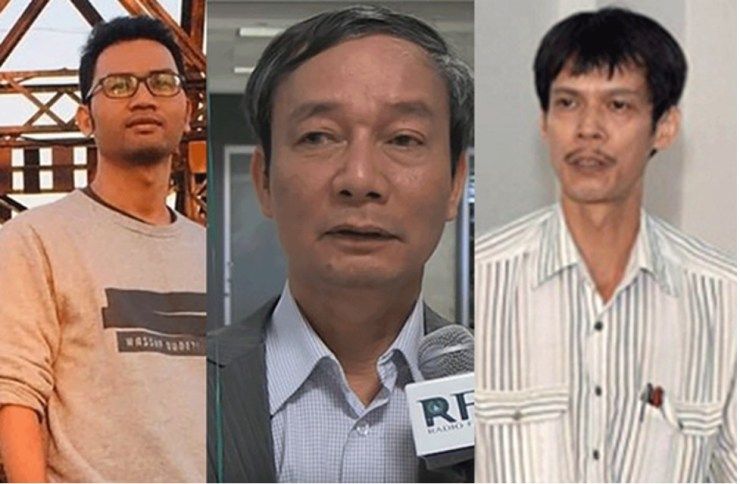 On January 5, 2021, Pham Chi Dung, Nguyen Tuong Thuy, and Le Huu Minh Tuan were convicted for allegedly "making, storing, and disseminating documents and materials for anti-state purposes" under Article 117 of Vietnam's Penal Code. The three men are all members of the Independent Journalists Association of Vietnam (IJAVN). They wrote blogs and articles critical of the Vietnamese government. Nguyen Tuong Thuy also testified in front of the US House of Representatives in 2014 regarding the lack of freedom in Vietnam.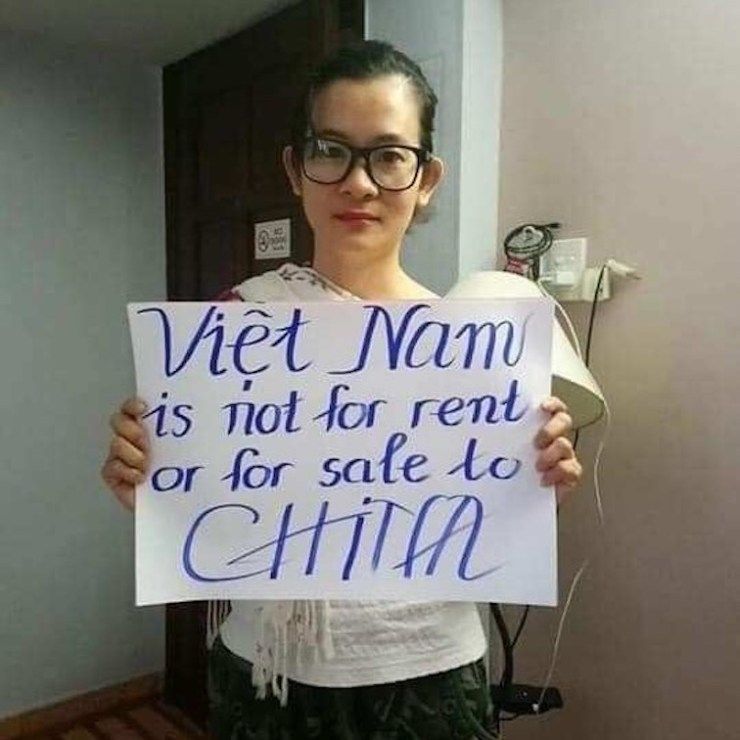 Dinh Thi Thu Thuy, an environmental activist, was jailed for seven years on January 20, 2021, after having been in police custody since April 2020. She was charged with "conducting propaganda against the state," also under Article 117 of the Penal Code. Thu Thuy had made just a total of five social media posts that had garnered a total of 130 likes and 50 shares.
Phan Bui Bao Thy and Le Anh Dung, two Vietnamese state media bloggers, were detained on February, 10, 2021, for publishing articles accusing provincial officials in Quang Tri Province of corruption. They were charged with "abusing press freedoms." Phan Bui Bao Thy was the bureau chief of the online magazine Age and Education.
More recently on March 9 2021, Tran Quoc Khanh was detained for "defaming the government and distorting its policies." He had used his personal social media page to post about the state's human rights abuses, corruption, and the South China Sea. He is currently held in pre-trial detention and if found guilty faces 12 years in prison.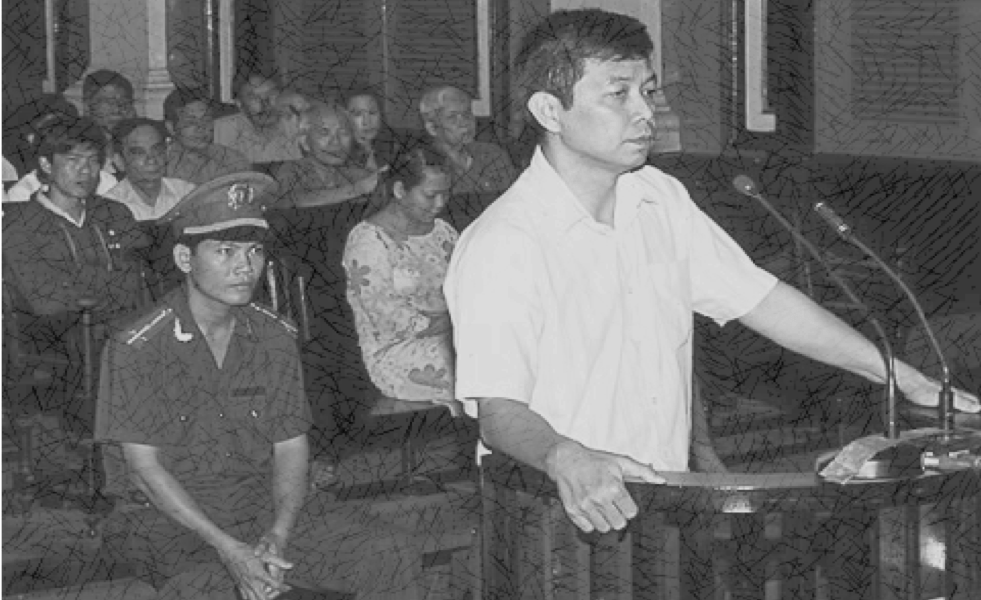 Nguyen Van Hoa, a contributor for Radio Free Asia (RFA), and Tran Huynh Duy Thuc, an imprisoned blogger, started hunger strikes in protest against the appalling conditions in Vietnamese prisons. Hoa was arrested in the past for filming a toxic waste spill after the Formosa environmental disaster happened in Vietnam in 2016. Tran Huynh Duy Thuc has remained in prison since his arrest in May 2009.
Nguyen Van Duc Do, an activist currently incarcerated for "carrying out activities aimed at overthrowing the people's administration" under Article 79 of the 1999 PenalCode, has been in prison since October 5, 2018. Amnesty International reports that he has been in solitary confinement since May 2020 and has been subjected to various forms of torture. According to the human rights group, both his legs were bound by chains for 10 consecutive days. He was also fed food mixed with human excrement.
The Measure of Their Reach
These people are just a drop in the ocean compared to the total number of Vietnamese who are facing the ire of the government. In reality, it is difficult to ascertain how many people have been subjected to unjust prosecution by the Communist Party. Yet, the one thread that seems to be in common with all of them is that they were all very vocal in their criticisms.
It would be easy to claim that only high profile individuals are the target of the ever watchful gaze of state authorities. Yet, Dinh Thi Thu Thuy only made five social posts and she was sentenced to 7 years in prison. Even members of the Vietnamese state media itself – like Phan Bui Bao Thy – were arrested.
On social media, a person's message can reach 10, a hundred, a thousand, or even a million people. However, the popularity of your posting hardly even matters in the eyes of the Vietnamese government. If the regime does not approve the message's content, it will treat everyone equally, everyone as the same, because no one is above the VCP's supreme authority. That would mean it will arrest and sentence anyone who dares to write in contradiction with its propaganda.
Anyone is in danger, no one is secure, and even the slightest word critical of the government might be the last one you ever get to say.
All the people mentioned above and the countless others like them are indeed victims of a government so thin-skinned that it responds to even the slightest whiff of dissent with arrests, coercion, and brute force. Yet, these journalists, activists, and human rights defenders account for just a tiny part of the whole. They are not the only casualties under the Communist regime.
The actual victims of political repression are you, me, and everyone living and breathing under the iron heels of despots and dictators. And even though Vietnam always insists that it upholds and respects all of the human rights treaties it has entered into, in reality, all citizens are living in fear that one sentence or even one word may destroy our lives and the lives of those we love.
We are not free, and we will never be truly free if we still condone this type of government Vietnam has.