The Protestant Church of Christ faces threat of heavy government repression.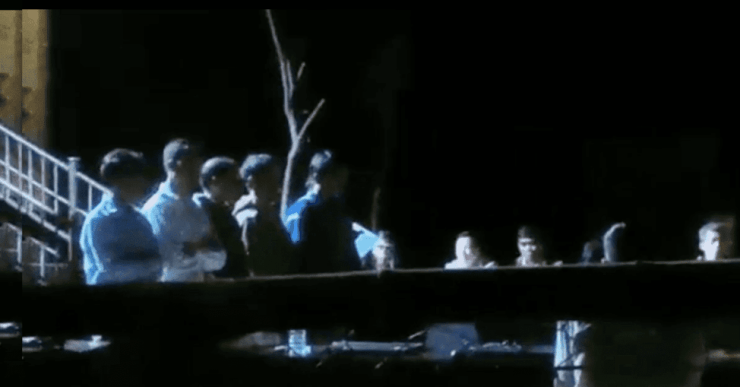 [The Government's Reach]
Phu Yen provincial authorities suppress the Protestant Church of Christ: Criticism session in the dark of night
Three years ago, an ethnic Thuong from the Central Highlands was arrested by Thai police. He expected to be deported back to Vietnam according to an extradition order from Vietnamese police. The man was named A Ga, and he was a follower of the Protestant Church of Christ.
When he was arrested in Thailand, A Ga had been a refugee in Bangkok for six years with his wife and children. He lived in an area with hundreds of ethnic Thuong refugees who had fled the Central Highlands. Similar to A Ga, a significant number of them were wanted by Vietnamese police for organizing illegal border crossings. A large portion of these crossings were for their own family members, with the remaining consisting of fellow Protestants.
While in a Thai prison, A Ga prayed to avoid deportation to Vietnam. Three months later, he was sitting on a plane with his wife and children; the destination was not Vietnam, but rather, the Philippines. The US State Department had intervened in his case. After they spent a period of time in the Philippines, A Ga's family was resettled in the U.S.
On January 15, 2021, A Ga's name appeared during a government criticism session of five ethnic Thuong in Ia Lam Commune, Song Hinh District, Phu Yen Province.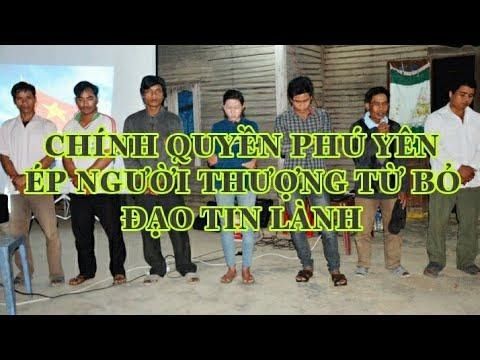 In the darkness, his name echoed along with those of five other ethnic Thuong standing in front of police, local leaders, and villagers. The scene resembled a trial. Villagers were forced to sit and listen to the government's charges against the five for participating in the Protestant Church of Christ.
The five simultaneously criticized were Mr. Nay Y Blang, Mr. Nay Y Loi, Mr. Ksor Y Blang, Mr. Hwing Y Nuk, and Mr. Ro Da. Police stated that there were two other ethnic Thuong who were also subject to criticism but were not present at the meeting.
"Unauthorized prayers"
At the start of the criticism session, the authorities stated that the five named individuals had taken advantage of ethnic and religious issues to disrupt national unity, conspired to participate in the United Front for the Liberation of Oppressed Races, better known by its acronym FULRO, and distorted the policies of the party and the state.
However, the government failed to present any evidence showing how the five had violated the law as charged.
Mr. Nay Y Blang, 50, was accused by the government of holding a key role in the activities of the Protestant Church of Christ in Phu Yen Province.
Authorities asserted that Y Blang disrupted stability, security, and order by allowing his home to be used for public religious activities. Blang was said to have connected with former inmate friends—members of FULRO—and locals to participate in the Protestant Church of Christ, where they listened to A Ga and others overseas spread false propaganda about a lack of human rights and religious freedom in Vietnam.
Blang was also accused of organizing "unauthorized prayers," including a service on August 19, 2020 to mark the "International Day Commemorating the Victims of Acts of Violence Based on Religion or Belief," an international holiday designated by the United Nations. Even Blang's sharing of pictures of church activities was deemed by the government to be illegal.
Pressured to renounce the church
Pastor A Dao, a member of the Protestant Church of Christ's Management Board, told RFA that the five members were pressured to renounce the church during the criticism session.
"The government forced them to renounce the Protestant Church of Christ, declaring that the state could not accept opposition; they were made to sign paperwork renouncing the church. But a number of our brothers remained resolute," A Dao stated to RFA.
RFA quoted Mr. Y Krek Bya, who described the criticism sessions as lasting from 6 pm to past 9 pm; Bya stated that the sessions failed to get all five people to publicly declare their abandonment of the church.
"When the session let out, they said that if the men refused to renounce the church, and if protests broke out in any form, then the men would be imprisoned, where they would be met with a heavy hand or even killed," Bya told RFA.
"Criticism before the people"
Criticism sessions related to religion and conducted in front of residents have been known in the Central Highlands since the 2000s. That was when religious movements combined with the struggle for human rights began to bloom in the region.
During these sessions, authorities would bring residents in to witness and listen to the "improper activities" of those being criticized. The objective was to force those such people to cease their religious activities and to discourage anyone else from participating in activities not supported by the state.
These criticism sessions are seldom covered in the state press. The clip of the criticism session above was surreptitiously recorded by a resident.
On one rare occasion, on July 4, 2020, Gia Lai provincial police reported their criticism session of a 50-year-old ethnic Thuong. The subject of the criticism was Mr. Puih Hong, a resident of Ia Grang Commune in Ia Grai District, Gia Lai Province. Authorities asserted that he had crossed the border to Cambodia many times and that he had misrepresented policies in Vietnam regarding religion and national unity.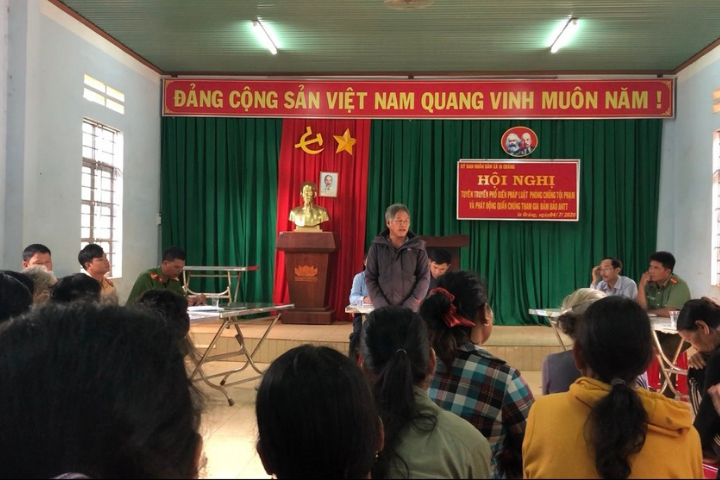 Currently, Vietnamese law does not contain any regulations related to public criticism sessions. The state, however, most likely considers such sessions as a type of propaganda tool that it can use to convey the law to the people.
International organizations have long considered criticism sessions to be an affront to human dignity.
The precarious fate of the Protestant Church of Christ
For religious organizations in Vietnam, it is not enough that their activities be purely religious. These groups must also express full support for state policies to receive permission to operate.
Before he became a refugee in Thailand, A Ga had on many occasions submitted forms to his commune people's committee to register religious activities, only to be uniformly rejected.
The Law on Faith and Religion contains a regulation regarding "the registration of organized religious activities," but it also contains another regulation that denies permission to anyone violating Article 5.
Article 5 of the Law on Faith and Religion stipulates behaviors that are forbidden. In Paragraph 4 of the article, subsection 'a' forbids actions that "violate national defense, security, national sovereignty, order, societal safety, the environment," while subsection 'd' forbids "ethnic divisions; religious divides, including between those who follow a religion and those who do not, and between those of different faiths and religions."
There are no specific definitions for "violations of national defense, security, order, societal safety" and "ethnic divisions, religious divides." These regulations become useful barriers the government can use to forbid religious activities it does not agree with.
The Protestant Church of Christ was established in 2006. In 2016, the church announced that it had more than 1,500 members.
The Protestant Church of Christ has been suppressed by the government for more than a decade. However, the organization is not spoken of in the state press nearly as much as those religious groups described as anti-government, such as Dega Protestantism, and the Ha Mon religion.
Recently, as the above religions have been nearly wiped out, the Protestant Church of Christ appears to be the government's next target.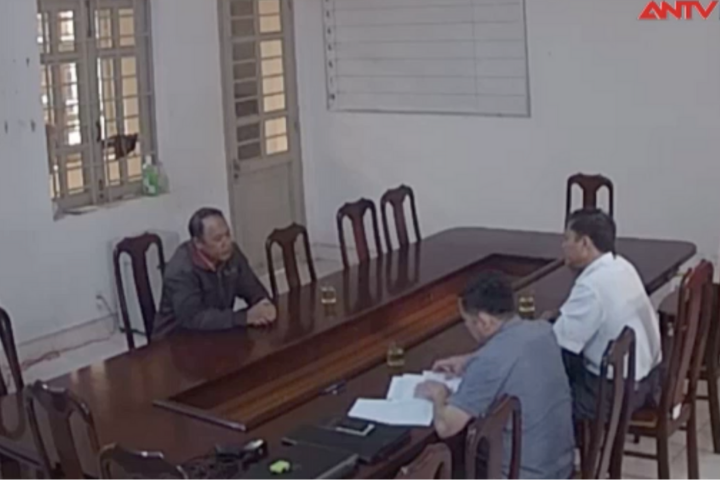 In July 2020, Security TV, an information channel run by the Ministry of Public Security, aired a report accusing the Protestant Church of Christ of using overseas funds to oppose the Vietnamese governments.
Colonel Nguyen The Luc, deputy director of Dak Lak provincial police, stated that the anti-government religious activities in the Central Highlands had both been found in the Dega Protestantism and the Protestant Church of Christ.
The government stated that the church had 27 operating locations in five provinces and cities (Kon Tum, Dak Lak, Binh Phuoc, Lam Dong, and Tra Vinh). Phu Yen is likely a newer area for the group.
The Protestant Church of Christ includes both native and overseas members; among them are former prisoners that remain under government watch, as well as current refugees in Thailand. With members having such diverse origins, and a government haunted by enormous protests in the Central Highlands during the 2000s, this religious organization will undoubtedly face heavy-handed suppression.
[Religion 360*]
Pledges to "voluntarily renounce false religions" in Dien Bien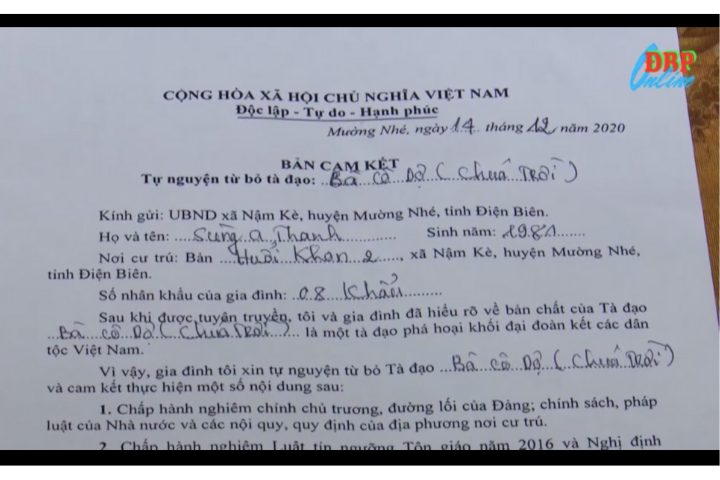 A report by the Dien Bien Phu Newspaper, a publication run by the provincial government, revealed portions of a form requesting that residents pledge not to follow religions unrecognized by the state.
The article stated that troops at the Nam Ke border defense post, in Muong Nhe District of Dien Bien Province, had advocated that residents not practice illegal religions. Signing "pledges to voluntarily renounce false religions" was one of the many solutions advocated in the effort to convince people not to practice such religions.
The photograph above shows that the pledges come pre-written by the government; the person signing the pledge merely has to sign his or her  name, declare that they are renouncing the false religion, and agree to carry out the government's requests.
The article confirms that the government continues to actively block the spread of new religions in Dien Bien Province.
Commemorative banner at Phuoc Buu Temple spray-painted black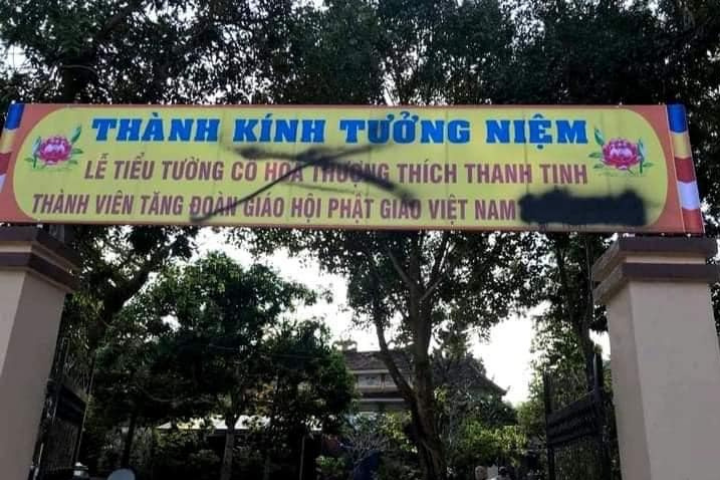 On January 18, 2021, Phuoc Buu Temple's Facebook page posted a photograph of a temple banner that was spray-painted black. The temple is located in Xuyen Moc District of Ba Ria – Vung Tau Province. The temple belongs to the Unified Buddhist Sangha of Vietnam.
Printed on the banner was: "Paying respectful remembrance – mourning the late Venerable Thich Thanh Tinh, Sangha member of the Unified Buddhist Sangha of Vietnam."
A large X was spray-painted in the middle of the banner, and the word "unified" was completely obscured.
The Phuoc Buu Temple is regularly harassed by local authorities for following the Unified Buddhist Sangha of Vietnam. In 2019, the government set up cameras pointing straight at the temple gates to monitor the temple's religious activities.
Vietnam has 8,000 Falun Gong practitioners, with 600 locations of practice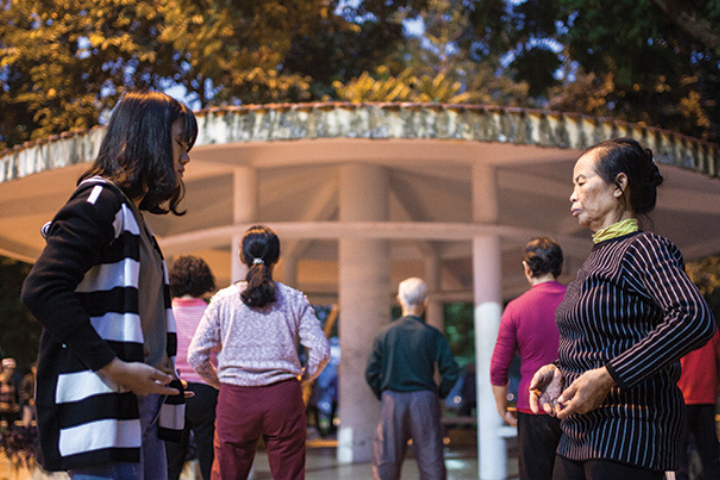 On January 19, 2021, in a live seminar on new religions in Vietnam, Ms. Nguyen Thi Dieu Thuy, a cadre from the Government Committee for Religious Affairs, confirmed that currently in Vietnam there are approximately 8,000 Falun Gong practitioners, with 600 locations of practice in the country's cities and provinces.
In the same seminar, Assistant Professor Ngo Duc Thao, deputy chairman of the Advisory Council on Ethnicity and Religion (belonging to the Fatherland Front Central Committee), stated that new religions that desired permission to operate must help the state achieve socialism and national unity and must proselytize according to Vietnamese law.
Thao also stated that Vietnam would be hard-pressed to recognize Falun Gong, as the religion had a political past in which it demanded democracy and human rights in China.
In past years, numerous Falun Gong practitioners have been prevented by police from spreading the religion in many provinces and cities.
Hanoi police demand to see man's family separation form to recognize him as a Buddhist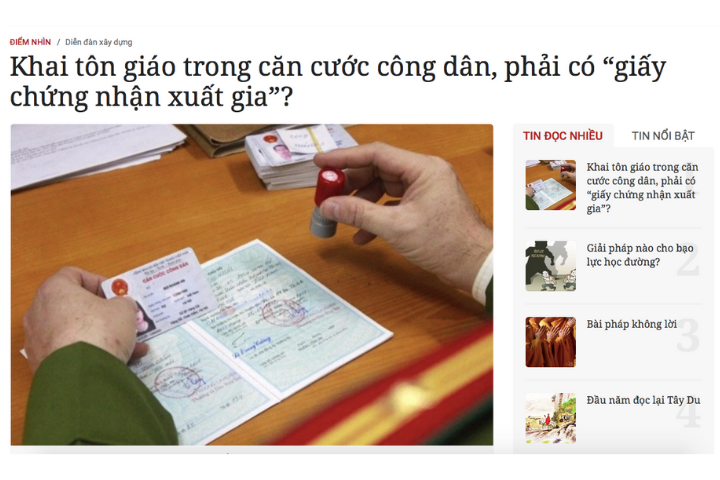 On January 22, 2021, journalist Chu Minh Khoi of Giac Ngo Newspaper publicly expressed doubts regarding the official number of Buddhists in Vietnam.
The issue started when the author arrived at the Police Department's Office of Administration and Social Order in Hanoi to request a re-issue of his ID card indicating his religious affiliation. The cadre there requested that Khoi present his family separation acknowledgement to prove he was a Buddhist, as he had written on his reissuance application.
Khoi explained that he was not separated from his family (as a monk or nun would be), but that he was a Buddhist (in practice). He also stated that he had a certificate confirming his refuge, practicing in a home provided for by a temple. He wanted to put his religion as Buddhist on his new ID.
According to Khoi, the cadre however responded: "Seeing that your head isn't shaved and that you aren't wearing a robe obviously means you haven't separated from your family! But, your certificate confirming your refuge doesn't verify your status as a Buddhist. You have to have the family separation acknowledgment issued by the Buddhist Church of Vietnam."
A number of Giac Ngo's readers confirmed that they were also asked by police to provide their family separation acknowledgements to confirm their Buddhist status if they wanted to put it down as their religion on their ID.
Luat Khoa sought to verify this information with a number of other Buddhists. However, individuals that the magazine spoke to stated that their local authorities accepted their declarations as Buddhists without any need for a family separation acknowledgement.
Police in different provinces and cities appear to apply different standards towards religious declarations. Many people suspect that the state's count of Buddhist followers is inaccurate because of these inconsistent standards.
According to data from the first census that recorded the number of religious practitioners in 1999, Vietnam had 7.1 million Buddhists. In 2019, the General Bureau of Statistics announced that the number of Buddhists had dropped to 4.6 million. As such, Buddhism is no longer the largest religion in Vietnam.
[On This Day]
Law on Faith and Religion: three years in effect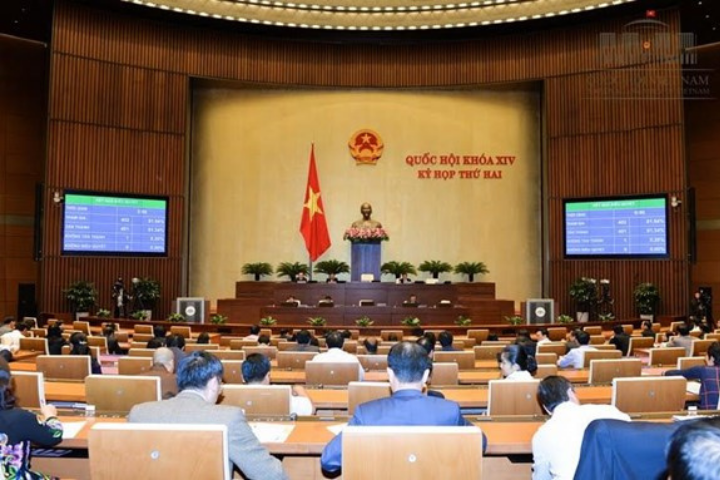 On January 1, 2018, the new Law on Faith and Religion took effect. The law was passed by the National Assembly in 2016, replacing Legal Directive 21/2004/PL-UBTVQH11 and Decree 92/2012/NĐ-CP regarding religion.
Contradicting the state's declaration that the law would protect and enact freedom of religion, the Law on Faith and Religion has in reality become a tool for the government to stifle religious activities in Vietnam.
After three years of enforcement, unrecognized religious organizations remain unable to pass through the government's filter. The Unified Buddhist Church of Vietnam, though it has been in operation longer than the Buddhist Church of Vietnam, is still seen as an illegal organization.
New religions in the northwest and the Central Highlands are unable to register organized religious activities due to the regulations.
The government is growing ever more obvious in its discriminatory treatment. It appears religious organizations are divided into two categories: positive (absolute support for state policies), and negative (conducting purely religious activities, fighting for human rights, or operating free from state control).
Religious organizations are still banned from providing education to the public, such as running schools and universities. Many religions have participated in public education in the south before 1975 and the north before 1954. Nowadays, these religious organizations are banned from running schools.
The government maintains complete decision-making power over land belonging to religious organizations, including construction on and renovation of religious grounds.
Education within religious organizations also faces interference. Two subjects, history and Vietnamese law, must be taught according to the Government Committee for Religious Affairs' syllabus.
Regulations within this law allow the government to easily interfere in the internal affairs of religious organizations. For example, in 2020, a representative of the Government Committee for Religious Affairs demanded that the Tien Thien Cao Dai Church carry out instructions as if they were internally issued: "Establish regulations for public dignitaries and rankings; establish regulations to resolve complaints and grievances; elect dignitaries of adequate standards for the Church's Upper House, Standing Committee, and Lower House". Another example of government interference includes the land dispute with the Phu Lam Cao Dai Temple in Phu Yen province.
The 2016 Law on Faith and Religion and the process by which the law is enforced reveal that the government sees these religious organizations more as state bodies than as civil ones.