Society
2020 In Pictures: A Year Of Endurance For Vietnam

We are introducing a photo collection of Vietnam in 2020 taken by photographer Giang Pham. In it, there will be no medical staff, no politician, no breaking news. This photo collection tells another story – the story of endurance and the story of ordinary people in Vietnam.
The photographer wrote to introduce this collection:
Twelve months ago, not many people would think that 2020 would be such a challenging year.
The pandemic came, and it has been staying without any check-out date, shifting people's lives all over the world into an unexpected direction.
Since the outbreak of Covid-19, Vietnamese people have traveled on a roller-coaster ride, ups and downs, hope and despair, and joy and anger.
The fight against Covid-19, the health of our economy, and the collective efforts to mitigate the negative impacts on society have been ubiquitous on Vietnamese coffee tables every morning.
But life keeps moving on.
Despite the pandemic, and no matter if Covid-19 has come closer to their neighborhood, Vietnamese people live their daily lives, as usual, and unusual.
This photo collection covers Vietnamese people's daily lives in the year 2020. It was from the mountainous northwestern provinces to the country's southernmost land, from the urban dwellers in the big cities to the farmers of ethnic minorities in the countryside, who might never be mentioned in the stories throughout the year covered by other media.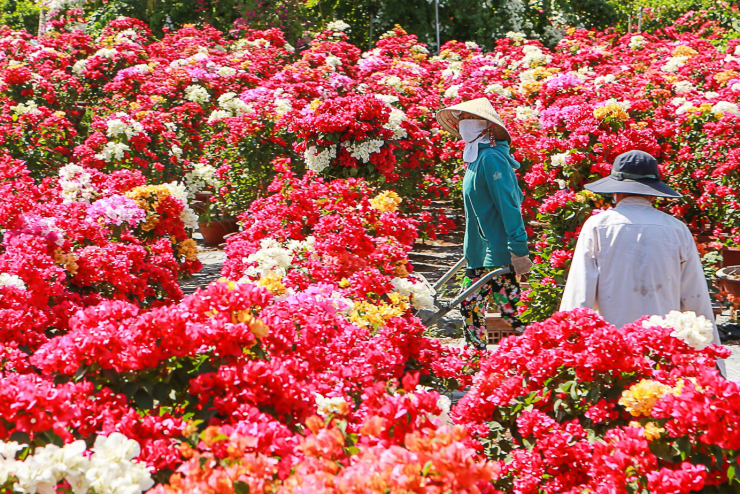 Farmers in Cai Mon flower village, Cho Lach District harvested flowers before transported to Ho Chi Minh City to sell for Tet holiday (Vietnamese Lunar New Year). Ben Tre, Vietnam, January 2020.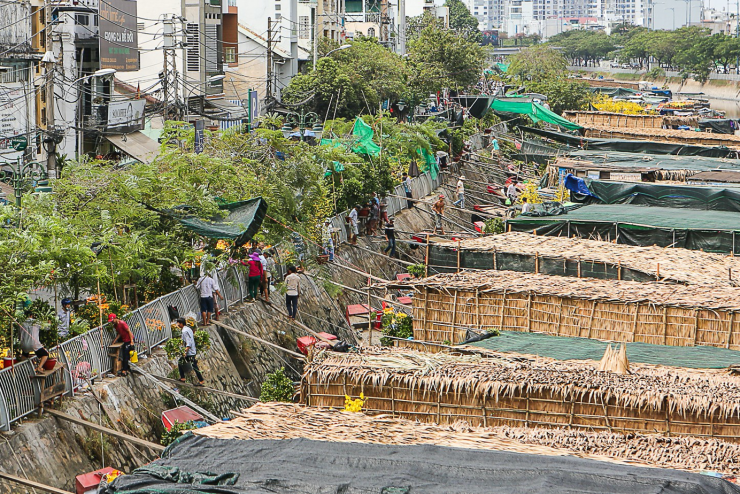 Flower trading boats were at Binh Dong floating market in days prior to Tet (Vietnamese Lunar New Year) holiday. Saigon, Vietnam, January 2020.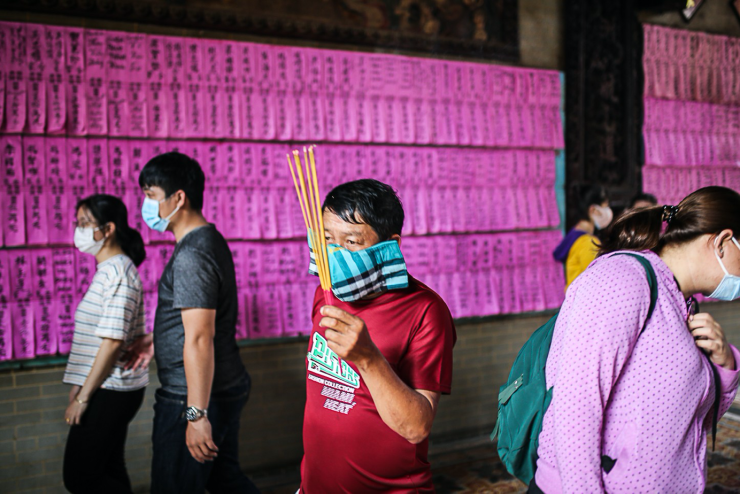 A man carried incense sticks for worship rituals in Lantern Festival – the biggest annual festival of Chinese Vietnamese community – in the early days of the Covid-19 outbreak in Vietnam. Saigon, Vietnam, February 2020.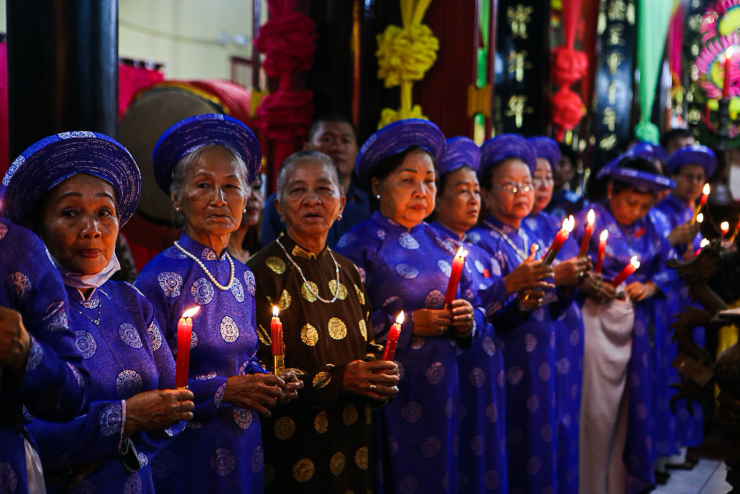 Elderly women who served for the annual Ky Yen (Pray for Peace) Festival at Phu Nhuan communal house. Saigon, Vietnam, February 2020.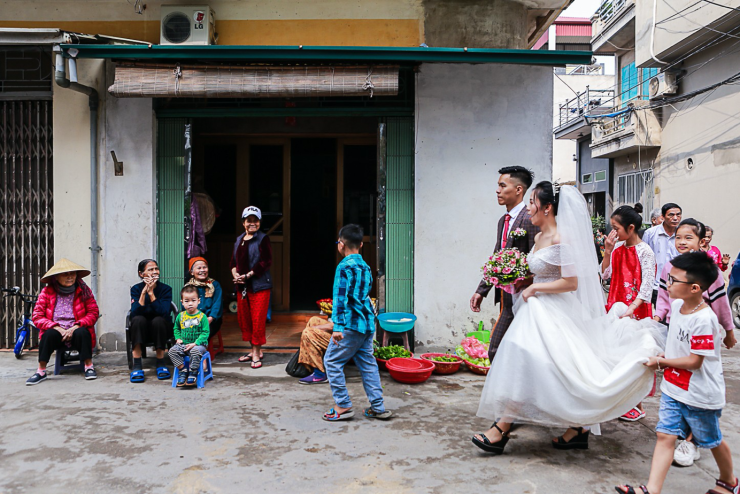 A groom brought home his bride, who lived in the same village, on their wedding day in Dong Anh District. Ha Noi, Vietnam, March 2020.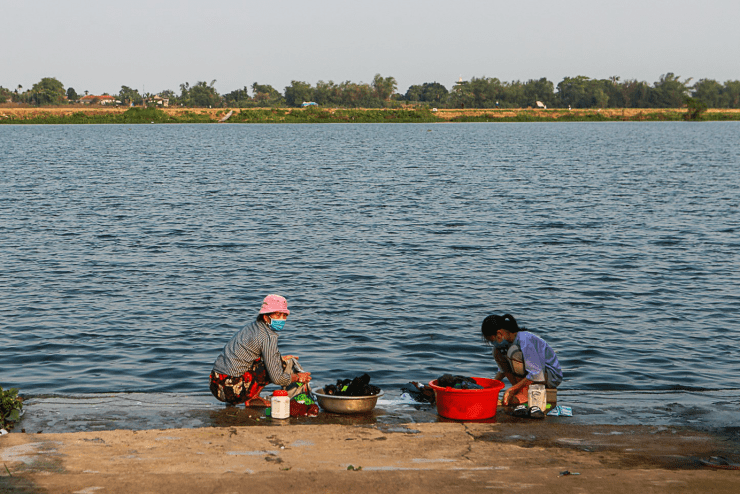 Women did their laundry by the bank of Huong (Perfume) River. Hue, Vietnam, March 2020.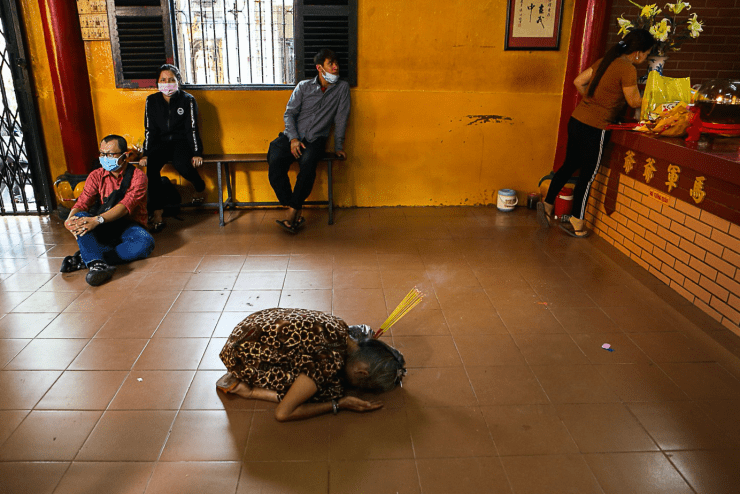 A woman sent her prayer during Jingzhe ceremony in On Lang assembly hall. Saigon, Vietnam, March 2020.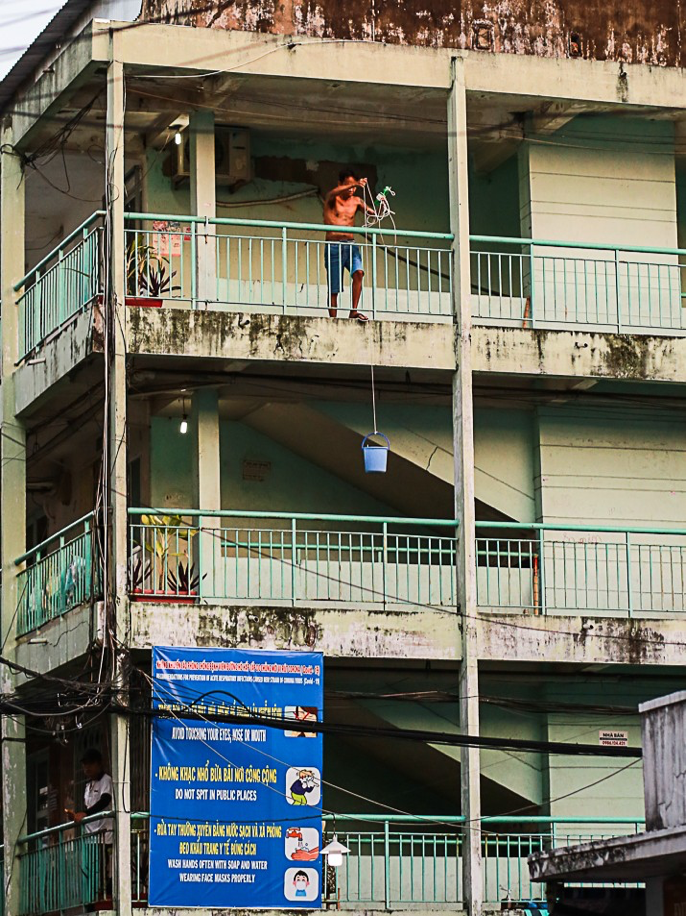 A man got his coffee delivered from a cafe in the neighborhood during the social distancing period. Saigon, Vietnam, April 2020.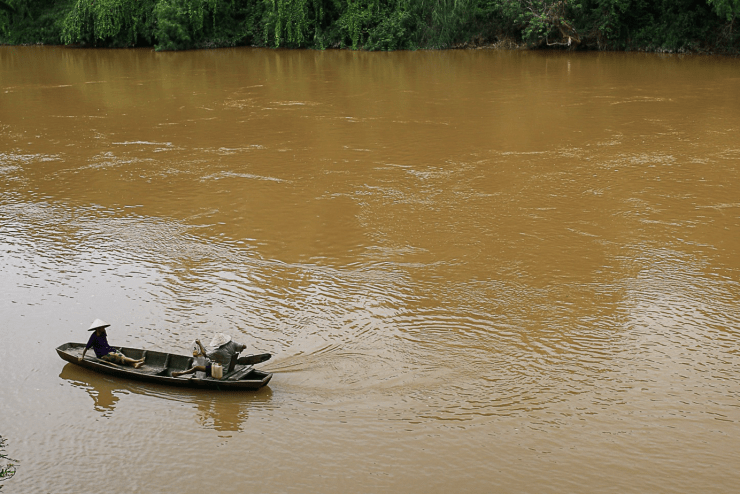 Locals rowed their boat for fishes along Dong Nai river. Dong Nai, Vietnam, June 2020.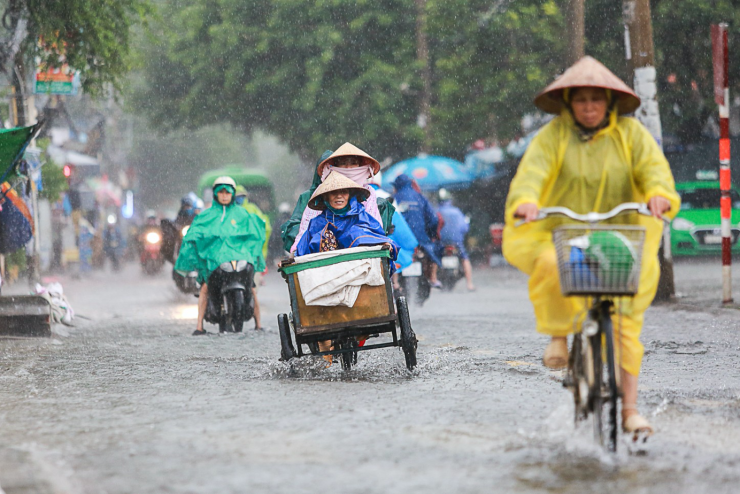 Street traders navigate under a heavy rain in the flooded Binh Quoi area. Saigon, Vietnam, June 2020.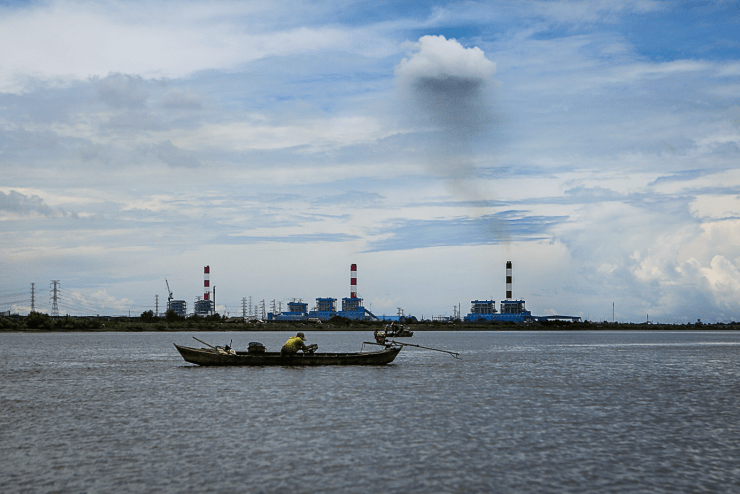 A fisherman looked for fish on Quan Chanh Bo canal in Duyen Hai district, where the massive Duyen Hai Power Generation Complex located. Tra Vinh, Vietnam, June 2020.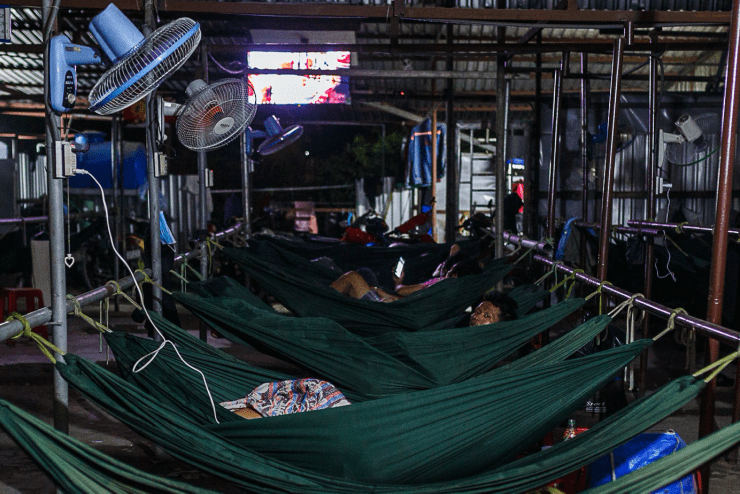 Inside a hammock cafe in the outskirts of Ho Chi MInh City, Vietnam where hired labors rested every night for 20,000 VND (around 1 USD). Saigon, Vietnam, August 2020.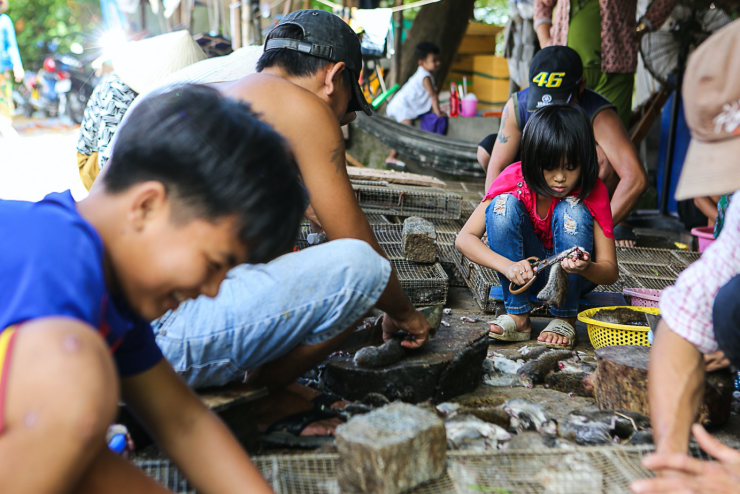 A girl helped her family to prepare raw field rat meat in Binh Long Commune, the biggest field rat market in the country. An Giang, Vietnam, September 2020.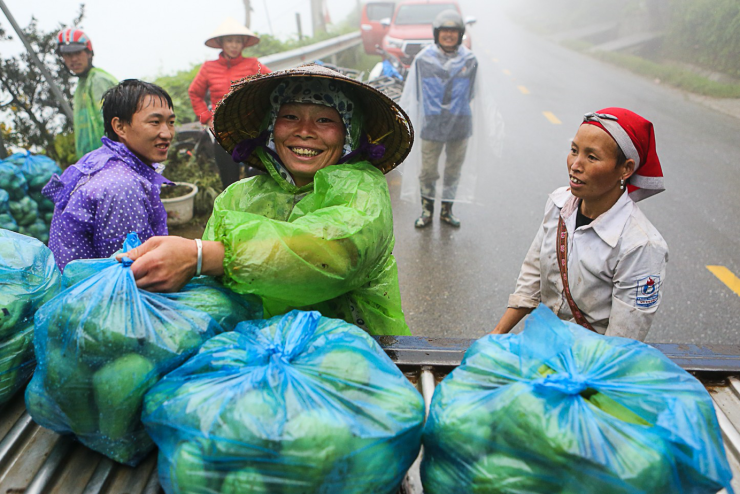 A woman of Red Dao ethnic and her neighbors smiled while loading chayote bags for their trader. Lao Cai, Vietnam, September 2020.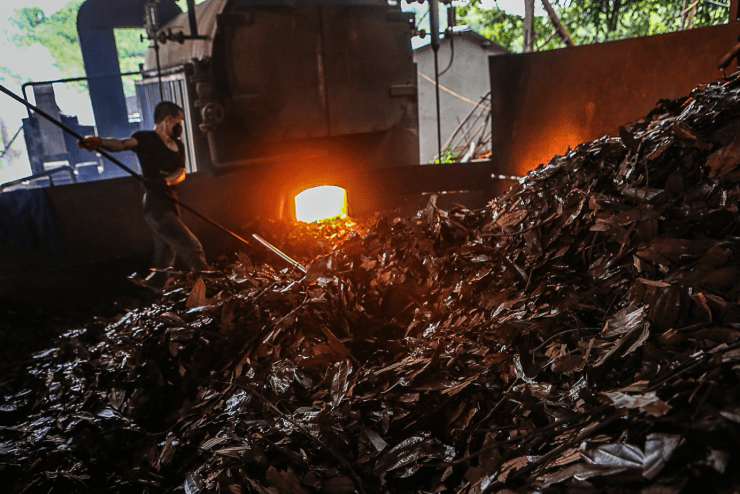 A worker put cinnamon leaves and barks into distiller to produce cinnamon oil. Yen Bai, Vietnam, September 2020.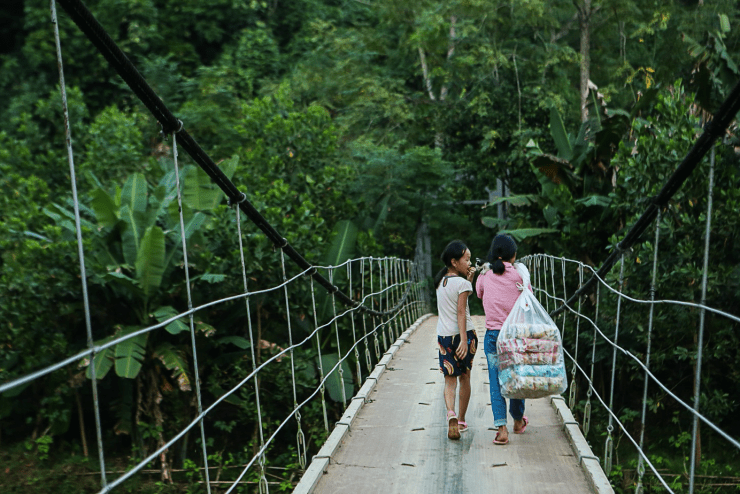 Children crossed a suspension bridge to return home with gifts for Mid-Autumn Festival in their village. Bac Kan, Vietnam, September 2020.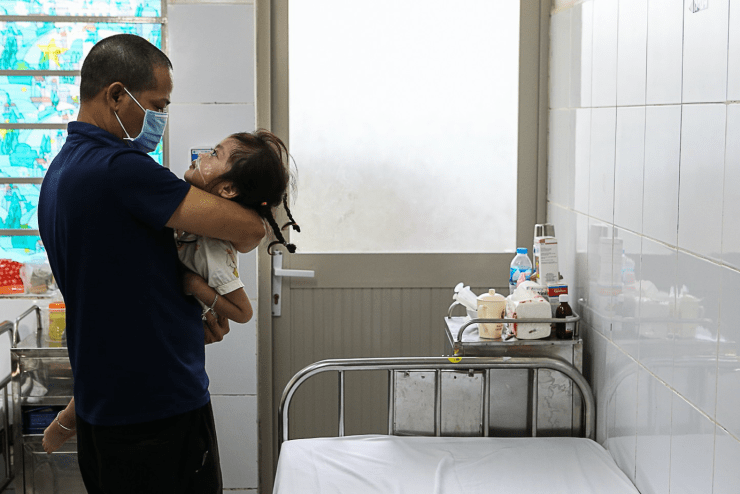 A man comforted his sick daughter who was in pain at the National Pediatric Hospital. Hanoi, Vietnam, September 2020.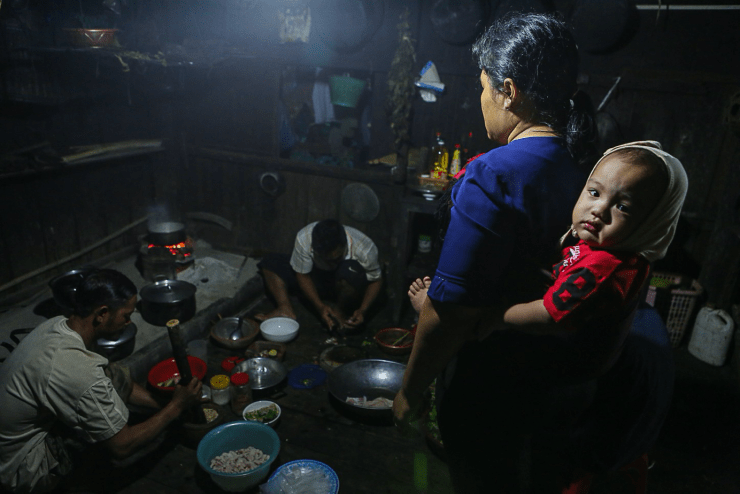 Inside the kitchen of a M'nong family where they prepared for their dinner. Unlike the major Kinh ethnic group, M'nong people today still have a matriarchal social system. Dak Lak, Vietnam, October 2020.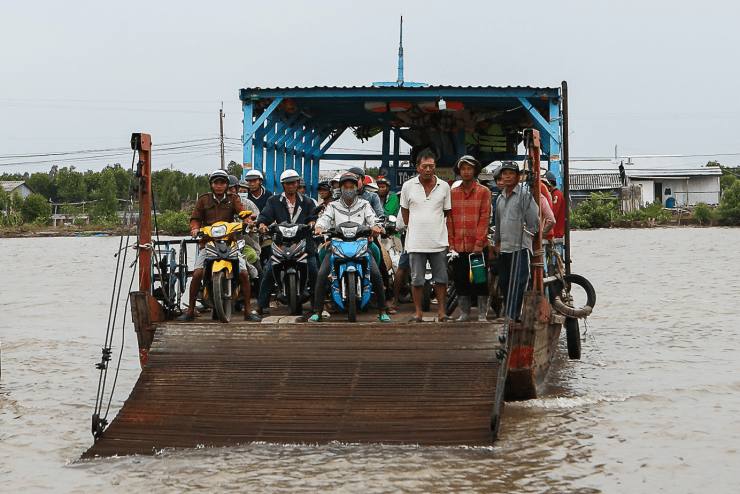 Workers commuted to their workplace by crossing Tam Giang river on a local ferry. Ca Mau, Vietnam, December 2020.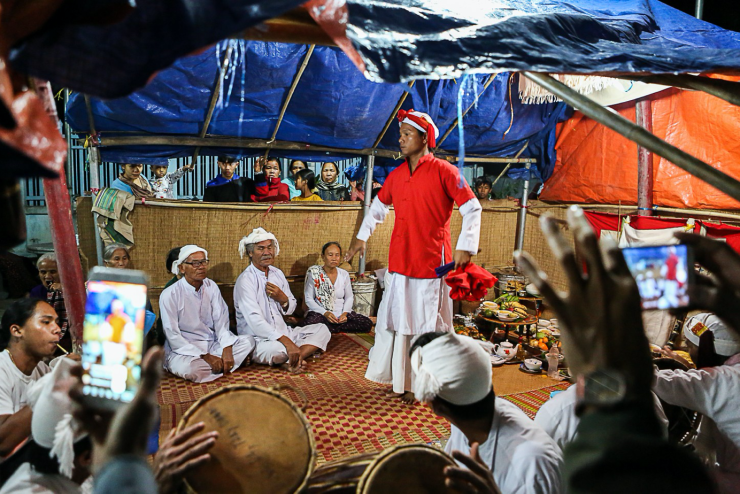 A male shaman of Cham ethnic danced during a Rija Dayep ritual at a Cham family in Bau Truc village. Ninh Thuan, Vietnam, December 2020.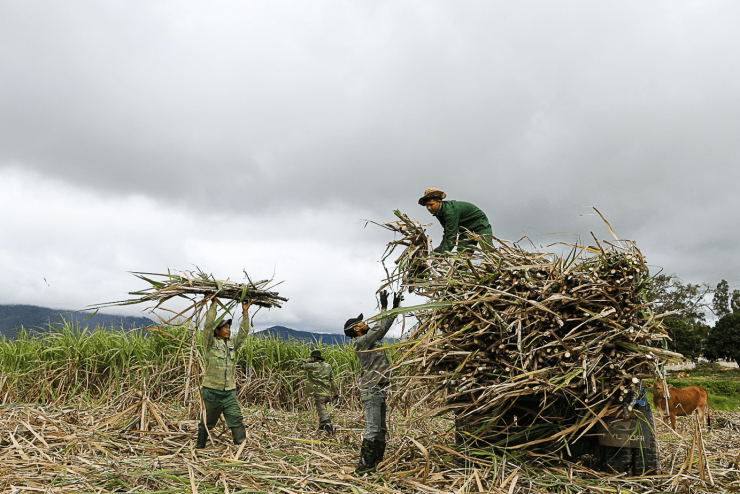 Farmers harvested sugarcanes in K'Bang district. Gia Lai, Vietnam, December 2020.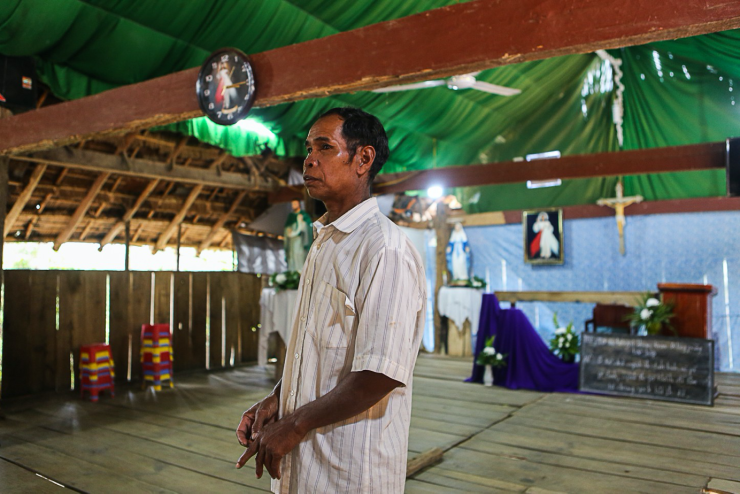 A Bana patriarch was inside his village communal house, which also served as a church for religion services. Kon Tum, Vietnam, December 2020.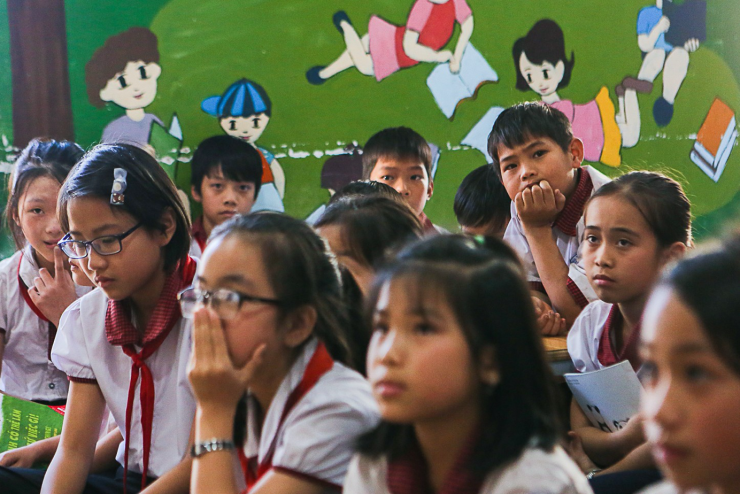 Elementary students were seen during a study activity at their school. Dak Nong, Vietnam, December 2020.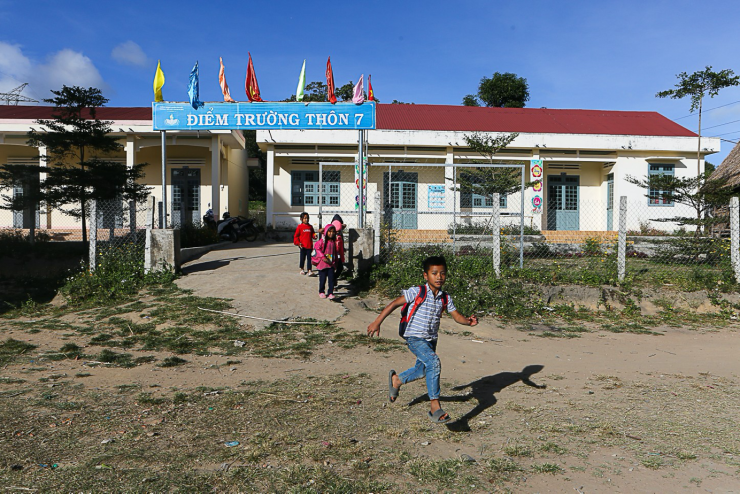 Children from a Bana village finished their class at a branch of Kapakolong primary school. This branch was built to help students avoid travelling too far to reach their schools. Kon Tum, Vietnam, December 2020.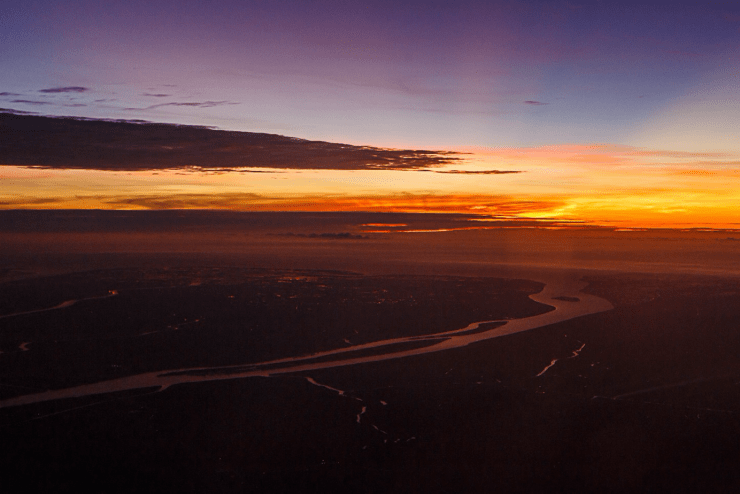 Dawn on Mekong Delta. Vietnam, December 2020.