Religion
Religion Bulletin – January 2020

The Report on Religious Freedom in Vietnam is published on the first Monday of each month. If you would like to contribute information to the report, please send it to tongiao@luatkhoa.org or editor@thevietnamese.org.
The Vietnamese government views all developing religions today as heresy. Our [Flashpoint] section seeks to show you how the struggle between the Dien Bien provincial authorities and developing religions is unfolding. Discover the fascinating aspects of developing religions of the past in [Did You Know?] section. It's been 15 years since Zen Master Thich Nhat Hanh was allowed to return to Vietnam; read about it in the [On This Day] section.
Flashpoint
Dien Bien province
Region: northwestern Vietnam
Area: 9,541.2 km2
Number of ethnic minority groups: 21
Population: approximately 576.700 (2017)
Predominant religions: Protestantism, Catholicism, and Buddhism
Developing religions: The Faith of Ho Chi Minh's Spirit, Buddhists of Miraculous Sound, Doan Trang, Familial Tradition of the Lac Viet, Falun Gong, Gie Sua, Lady Do, and the World Mission Society Church of God
The number of arrests related to developing religions in 2019: more than 22 people
Concern: suppression of developing religions
Methods of suppression: preventing proselytization, imprisoning proselytizers, forcing citizens to sign vows to abandon their religion.
The current emergence of developing religions:
Dien Bien is a province in northwestern Vietnam with predominantly mountainous terrain; most of its land area borders Laos, with a small portion bordering China.
According to the Dien Bien provincial government, the province has seen in the past few years the emergence of many new religions, which they refer to as "heresy". These religions mainly gather large groups of people to proselytize, acts which the government claims both are illegal and take advantage of people.
According to the Dien Bien provincial government, at the end of 2017, the province discovered that the Gie Sua religion was proselytizing mainly those of the Mong ethnic minority group. In 2019, Dien Bien province had 1,208 followers of the Gie Sua religion. Though it did not describe the religion clearly, both the Dien Bien government and the police force used the press to propagate the idea that it was a strange, heretical religion that caused harm to law and order and needed to be stopped.
According to the Dien Bien Phu Newspaper, a propaganda arm of the provincial government, the World Mission Society Church of God appeared in the province in 2018, spread to Pu Nhi commune, Dien Bien Dong suburban district, but was able to be quashed by the government in time.
The Buddhists of Miraculous Sound was first discovered by the Dien Bien provincial authorities in 2009 with approximately 10 followers in the city of Dien Bien Phu. The religion was started in 2004 by a Vietnamese individual named Tran Tam, who also goes by "Master Ruma", with many offices around the world. Tran Tam converted a number of Vietnamese in Laos and Cambodia, and then afterwards, carried the faith to Vietnam. The Buddhists of Miraculous Sound use a number of meditation practices from both Buddhism and Catholicism.
Another northern province with followers from this religion is Vinh Phuc, which borders Hanoi on the northeast. According to the Vinh Phuc provincial government, Tran Tam has entered Vietnam and been deported many times. Vinh Phuc province has uniformly rejected all applications for activities related to the Buddhists of Miraculous Sound.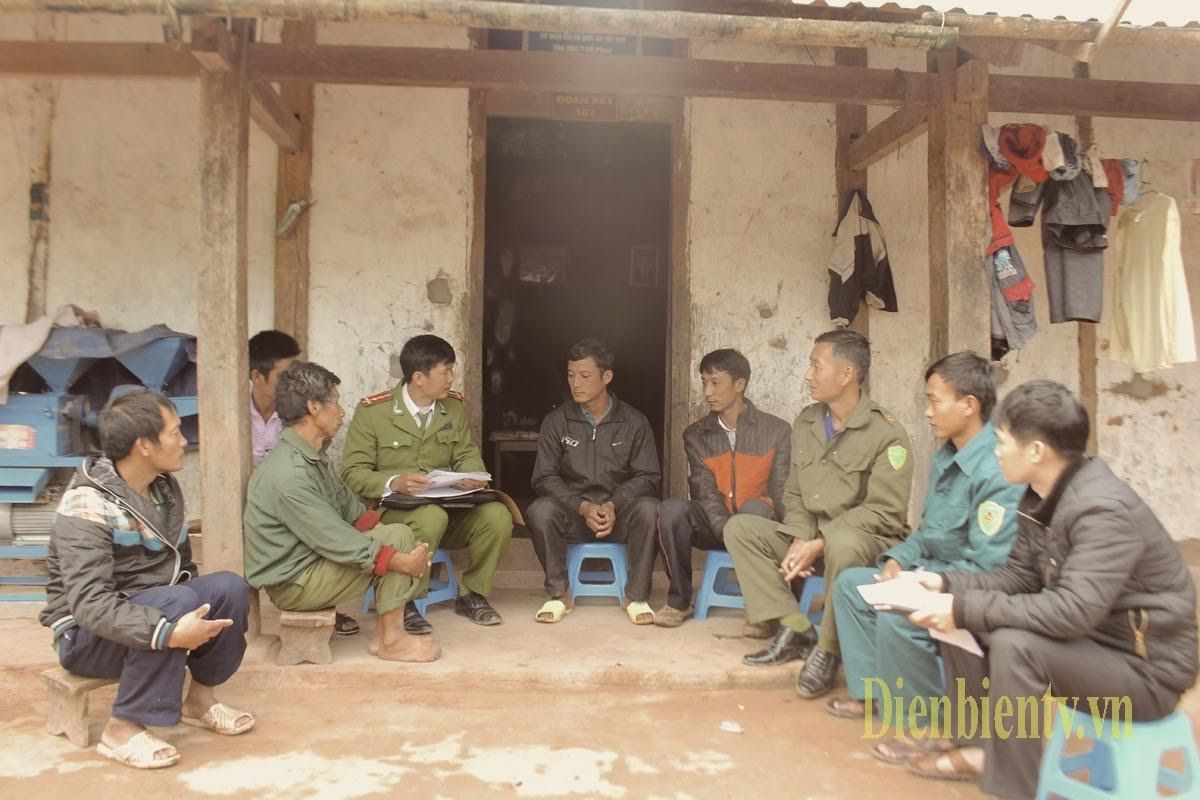 Methods the government uses to eliminate developing religions
Opinion pieces published by the Dien Bien provincial government regarding developing religions all revolve around how to eliminate them.
According to the Dien Bien provincial authorities, in order to eliminate these religions, they've had to prevent conversion sessions, arrest proselytizers, force followers to sign pledges abandoning the religion, or introduce or reintroduce followers to state-sanctioned religions.
"The masterminds, the heads of these heretical groups must be firmly dealt with, […]. Here's a typical example: recently, police gathered, arrested, and prosecuted a number of individuals who led the establishment of the "Mong State", one of which was involved in proselytizing people into the Gie Sua heretical religion […], By April 9th, 2019, 14 individuals representing 14 households, and 74 followers of the Gie Sua religion in the mountainous village of Na Co Sa 3, Na Co Sa commune (Nam Po suburban district) had […] signed pledges to abandon the religion", Dien Bien Phu Newspaper, Dien Bien province.
In the first ten months of 2019, authorities in the suburban district of Muong Nhe arrested 22 people involved in "heretical" religious activities. By May 2019, the Dien Bien provincial government stated that it had convinced 1,006 followers to abandon the Gie Sua religion and that it would continue such efforts to completely eliminate the religion from the province.
"We visited them house-by-house, speaking with residents so that they better understand. We asked them to sign pledges to leave the Gie Sua religion, to not listen, to not believe propaganda arguing for the establishment of the "Mong Kingdom". […] As of now, the Na Co Sa Military Border Post has gotten 55 households/325 individuals to sign pledges abandoning the heretical religion", Commander Vu Van Hanh, Na Co Sa Military Border Post, responding to Dien Bien Phu Newspaper in February 2020.
The Government's Reach
There's no room for new religions in Vietnam
Emerging new religions in Vietnam appear to be effectively nipped in the bud with labels like "heresy" and "strange faith".
"Activities spreading superstition affect the social fabric. They have the clearest and broadest influence on the population in places where these new religions (heresy, strange faiths) appear: Supreme Master Ching Hai, Long Hoa Maitreya, Treasured Temple of the Three Religions, Protestant Word of Life…" Lê Minh Quang – Deputy Head of the Lam Dong Provincial Party Committee.
In an article published March 2015, the Government Committee For Religious Affairs documented 60 counts of new religions, "a number of which are heretical, negatively influencing order, morality, lifestyles, customs, habits, culture, and health."
Though there was no official list of these heretical religions, a publication of the Central Propaganda Committee divided these "heretical religions" into three groups. The first group included religions that sprung up locally from Protestant foundations (Dega Protestantism, Vietnam Protestant Church of Christ, Prayer Committee for Protestant Revivalism, the Lutheran Fellowship Church of Vietnam and America) and Buddhist foundations (Trang Huong Quang, Maitreya Buddhism, Treasured Temple of the Three Religions, Peaceful Sky, Great Ancestral Orthodox Church…). The remaining group contains those religions that were imported from overseas, such as Supreme Master Ching Hai, Falun Gong, Charismatic Revival, Yiguandao, Wuwei,…
These religions obviously cannot register their activities with the government, as their proselytizing efforts are essentially illegal. The government subjectively deems them "heretical religions" by default, rather than through any judicial review.
In terms of Protestant denominations that have no been officially recognized, the government has issued Directive #01/2005/CT/TTg, which allows people to sign up for group activities through local authorities. However, this directive is not applicable for those new religions with Protestant foundations.
In 2015, the Lam Dong provincial authorities "firmly disallowed registration" of any group religious activities by Tran Xuan Vinh, a follower of the Vietnam Protestant Word of Life Church (seen as a "heretical religion" under its previous name Charismatic Revival). According to the Lam Dong authorities, there are currently 37 families in the province that still congregate for this religion.
The government attaches the label "heresy" on these religions based on characteristics that one could also find among other state-sanctioned religions in Vietnam: founders calling themselves the heads of religions, collecting money to build temples and shrines, developing organizations; proselytizing by appealing to people's trials and tribulations; drawing in family members; not carrying out traditional customs. Moreover, these new religious groups, after being punished, run the risk of becoming seen as anti-government.
Human Rights Watch's World Report 2020: the Vietnamese government has yet to do anything to improve freedom of religion
"Religious groups which are not officially recognized, including some branches of the Cao Dai and Hoa Hao religions, Catholicism, Protestantism, and Buddhism face constant monitoring and threats of harassment and intimidation." – World Report 2020, Human Rights Watch
With its long-standing "achievements" in religious oppression, Vietnam is one of a number of countries closely followed by international organizations. In the past 20 years, Human Rights Watch (HRW) has repeatedly criticized the Vietnamese government for systematically oppressing fundamental civil and political rights, especially the religious freedom of local minority groups and unrecognized religious groups.
Its latest report revealing much of the same, HRW states that the Vietnamese government continues to monitor every move made by religious groups and is prepared to strongly suppress at a moment's notice. The government continues to use regulations to limit religious freedom, police to harass religious activities, and courts to punish religious activists and dissidents with jail terms.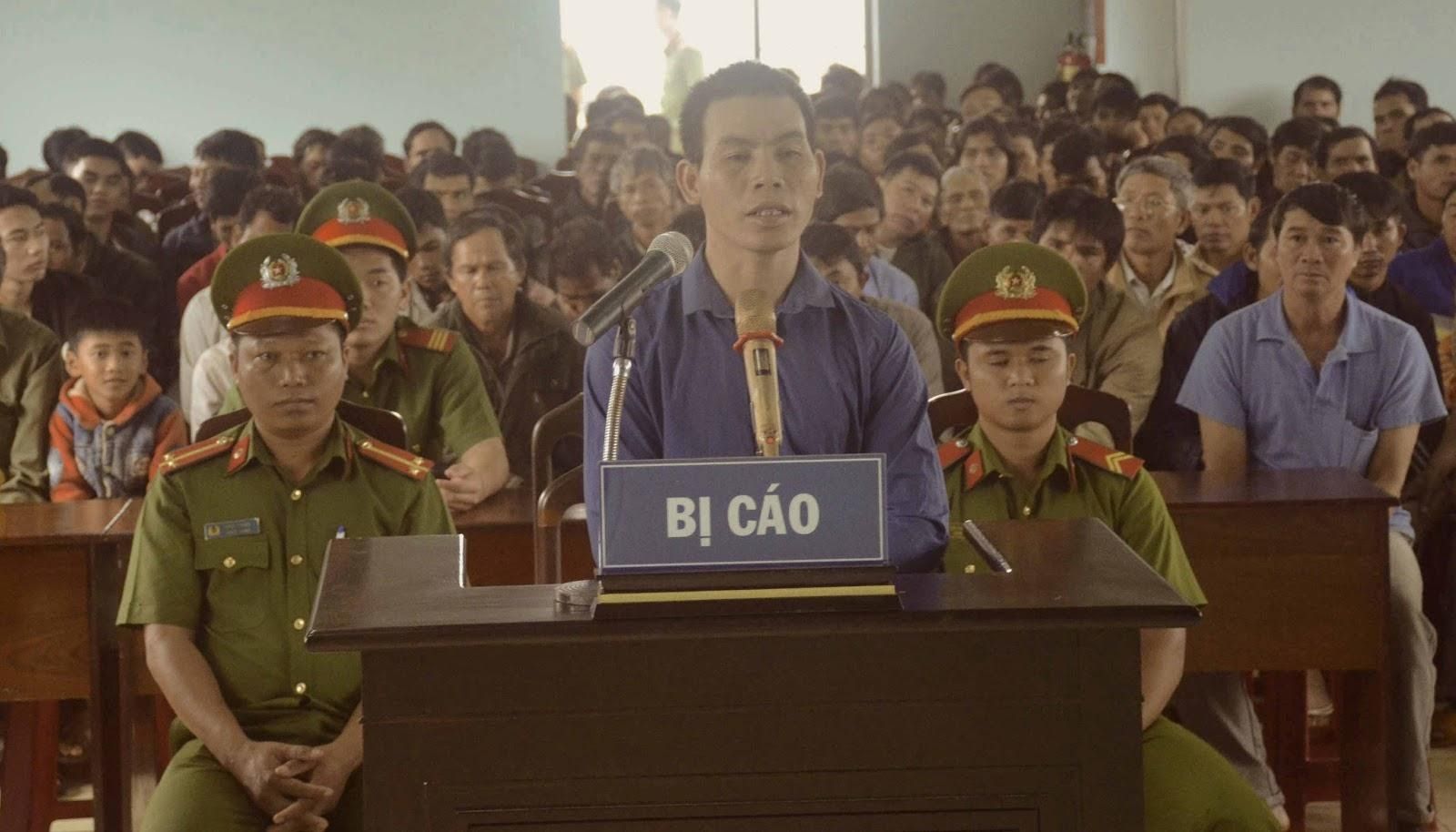 "Although the authorities allow many churches and temples within state control to organize worship and offerings, they still forbid religious activities that are contrary to "national interest", "public order", or "greater unity". These arbitrary categories include many ordinary religious activities," HRW concluded about religious freedom in Vietnam in 2019.
HRW's observations reveal that Vietnam has not fulfilled the obligations it stated it had during the country's Universal Periodic Review before the UN Human Rights Council in June 2019. During the session, Vietnam had "accepted the recommendation" from Italy and Angola to reduce bureaucratic procedures surrounding religious activities. It also accepted a recommendation from Poland guaranteeing that it would carry out the 2016 Law on Faith and Religion in accordance with international standards. In its pledge to the United States, Vietnam agreed to allow Protestants and other groups in its northwest to register their activities; however, it has so far refused to do the same for groups in the Central Highlands.
See more: When the Central Highlands are no longer home (How did the Thuong people escape the Central Highlands?)
On This Day
15 years ago today, Vietnam permitted Zen Master Thich Nhat Hanh to return home
"For 40 years, we tried to arrange our return to Vietnam. Finally, in December of 2005, I was given permission to return to my homeland…"
– Thich Nhat Hanh, in his book The Art of Power.
In January of 2005, Zen Master Thich Nhat Hanh, together with approximately 200 individuals, returned to Vietnam. The Vietnamese state allowed him and his Buddhist delegation to return home for 10 weeks.
Thich Nhat Hanh's first trip back home after 40 years gave him a favorable impression of the government, even though police stringently checked his delegation. His delegation was able to convince the government to allow public prayer sessions in Ho Chi Minh City, Hue, and Hanoi.
However, he was not allowed to meet with dignitaries of the Unified Buddhist Church of Vietnam (a Buddhist organization that was re-established in 1991 and repeatedly suppressed by the state) in Ho Chi Minh City.
This trip was the first time Hanh has been allowed by the Vietnamese authorities to return home since he traveled to the United States to advocate an end to the Vietnam War in 1966. In the entirety of his time overseas, he never stopped advocating an end to the devastating war. Up until 1975, Hanh, along with those inside the country directed social programs, chief among them the Youth School for Social Service and the Committee on Vietnamese Reconstruction and Development. After 1975, Thich Nhat Hanh began programs to rescue refugees escaping Vietnam by boat, along with many other humanitarian activities.
When the war ended, he settled in Paris and established a center for meditation studies. From then onwards, thousands of people from all over the world became disciples of Hanh and his Plum Village Tradition. Thich Nhat Hanh would become one of world's most influential Vietnamese.
Prior to his return in 2005, Hanh's books were not permitted wide publication inside the country. Even now, a number of his books have not been published in Vietnam, like Lotus in a Sea of Fire.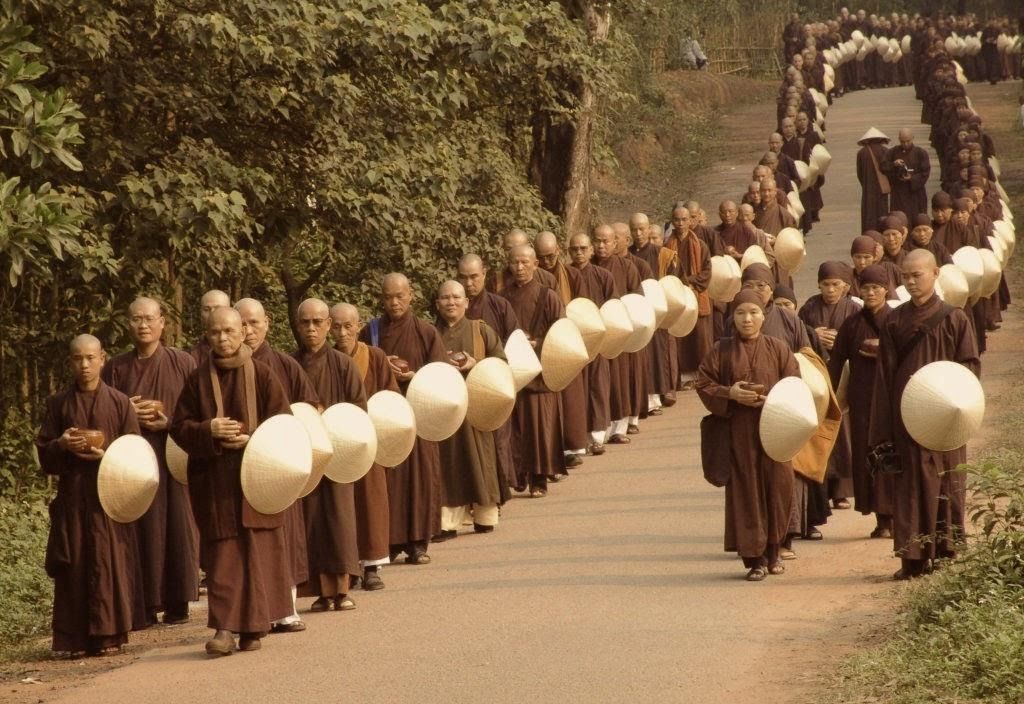 Did You Know?
The mystery of past new religions in the South
The South during French colonization and the Republican era saw the birth of many new religions, a few of which are still growing vibrantly to this day.
These religions, when they first emerged, displayed characteristics that today's government would deem "heretical", including sharing a foundation with larger religions like Buddhism and Daoism, founders calling themselves the heads of religion, and attracting followers by treating unusual illnesses.
Let's go through a number of strange aspects of these past new religions in order to better understand the new religions of today. The religions below have all been recognized by the Vietnamese government.
Hoa Hao Buddhism
In 1939, in the village of Hoa Hao, Tan Chau district, Chau Doc province (today known as An Giang province), a young man not yet 20 years old announced that he had lived through several incarnations of suffering and was sent down by the Buddha to "save all living creatures". From that moment, Hoa Hao Buddhism was born and the young man became the religion's founder.
That young man was named Huynh Phu So; legend has it he was born emaciated and sickly, but upon his return from the Bay Nui area, he made a complete transformation, speaking eloquently, and possessing an excellent command of Buddhism.
Concerned about the large following that Hoa Hao Buddhism had, the French colonial authorities accused Huynh Phu So of being mentally ill, had him psychologically treated in Saigon, then put him under house arrest in Bac Lieu.
See more: The turbulent and tragic history of Hoa Hao Buddhism
Cao Dai
If the Cao Dai religion came into existence today, it's very likely the authorities would find every way to eliminate it due to its mystical nature.
The Cao Dai religion emerged in the South during French colonial rule. This religion has its roots in an activity that is still seen as superstitious to this day: seances. According to the religion's history, the first followers of Cao Dai were able to connect to souls that conveyed a request from the Jade Emperor to establish the religion.
Cao Dai's mission is to unify the "Triple Schools" of Buddhism, Daoism, and Confucianism. On top of this, it also fuses five larger religions (Five Branches) into one, including Buddhism, Daoism, Catholicism, and Confucianism. Because of this, Cao Dai worships 8 individuals who represent the Triple Schools and the Five Branches.
See more: Squarely in the South, the origins of Cao Dai
Curious Fragrance of Treasure Mountain
"Curious Fragrance of Treasure Mountain" is a religion that emerged in the middle of the 19th century. It was founded in the Mekong River Delta by a man whose identity is still unclear, a man named Doan Minh Huyen, born in 1807.
According to Tran Van Dong, folk tales claim that Doan Minh Huyen was able to attract many followers because he was able to heal people using natural water; he would give sick people ashen water and fresh flowers to consume as an offering to the Buddha. Doan Minh Huyen also announced a Long Hoa Festival, where Maitreya would appear and receive practitioners.
Curious Fragrance of Treasure Mountain is a religion whose foundation is Buddhism; however, unlike Buddhism, it does not require followers to leave their homes (to become monks or nuns), eat vegetarian, or set up costly altars; rather, its followers simply worship a red sheet of fabric.
Translated by Will Nguyen