News
Ranked 32nd Most Powerful Country in the World, Communist Vietnam Set to Assume Greater International Role in 2020

U.S. News and World Report ranked Communist Vietnam the 32nd most powerful country in the world in 2019, placing it ahead of nearly all of its peers in the region, with the exception of Singapore, which came in 20th. Of the 80 countries included in the survey, Indonesia ranked 47th, the Philippines 51st, Myanmar 53rd, Thailand 54th, and Malaysia 58th.
The magazine defines powerful countries as those who "consistently dominate news headlines, preoccupy policymakers and shape global economic patterns" and forms its rankings "based on an equally weighted average of scores from five country attributes that related to a country's power: a leader, economically influential, politically influential, strong international alliances and strong military."
Communist Vietnam rose two spots in the rankings from 2018, bolstered in particular by its high score for "strong military". The country's weakest attribute was its lack of "strong international alliances", an area which is unlikely to improve, according to the country's recently released defense white paper.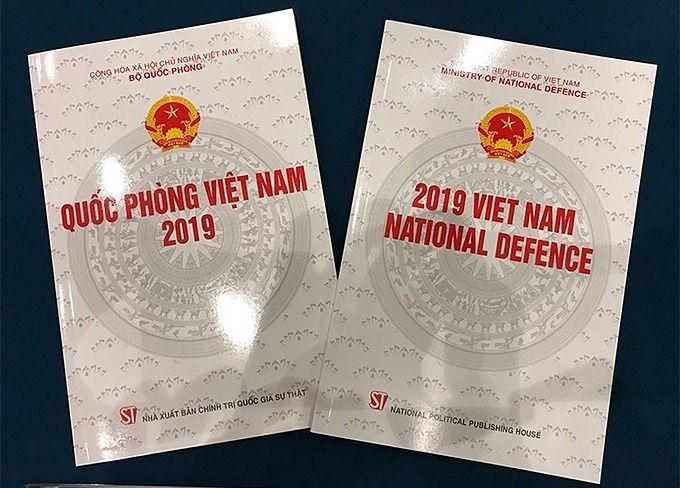 The paper was the first of its kind released in more than a decade, and at its official launch November 25, Deputy Minister of National Defense Senior Lieutenant General Nguyen Chi Vinh highlighted the "4 No's" that would guide Communist Vietnam's foreign policy: "Vietnam will not join any military alliances, will not associate with one party to oppose another, will not allow foreign countries to set up a military [base] in the country…" and "will not use force or threaten the use of force in international relations" unless it is under attack.
In an interview with VNExpress, Vinh defended the country's policy of no military alliances, stating that "Being a part of such an alliance means you have to completely align with one side and possibly have to confront the other, which means more enemies. Vietnam does not stand by any side but peace, reason, justice, and international laws."
In writing the white paper, the Central Military Commission (CMC, the highest party organ in Communist Vietnam on military policy) and the Ministry of National Defense (MND) said they consulted with representatives of former senior military leaders, as well as with members of the public who expressed reservations about non-alignment.
The CMC and the MND defended their position, equating non-alignment with independence: "Countries that are members of such an alliance will be placed under the leadership of one country, normally a large and powerful one, and will have to adhere to that union's principles, even when they are not entirely compatible with the country. Member nations of such a bloc will no longer be independent and have the autonomy to decide things on their own."
Vietnam watchers have acknowledged that the country's one-party regime is in a difficult position politically, and an active alliance with either the US or China would bring about its own set of challenges, some existential.
The country's policy of pacifism, self-defense, non-alignment, and multilateralism, however, belies the strong language it uses against encroachment in the East Sea and even stronger language wielded against "hostile forces" in the domestic realm.
Without explicitly calling out China as the culprit of "unilateral actions" and "power-based coercion", a section in the white paper makes Vietnam's opposition clear:
New developments in the East Sea, including unilateral actions, power-based coercion, violations international law, militarisation, change in the status quo, and infringement upon Viet Nam's sovereignty, sovereign rights, and jurisdiction as provided in international law, have undermined the interests of nations concerned and threatened peace, stability, security, safety, and freedom of navigation and overflight in the region.
Communist Vietnam uses even less-restrained language for its domestic opponents, whom it considers to be at virtual war with:
The hostile forces who conspire with reactionaries and political opportunists inside the country have no given up their plots against the Vietnamese revolution. They focus on destroying political, ideological foundation with a view to eliminating the leading role of the CPV and the socialist regime in Viet Nam, "depoliticising" the VPA, sowing division in the entire nation's great unity, and driving a wedge between the people and the CPV and the VPA.
"Hostile forces" and "reactionaries" "against the revolution" are blanket phrases that the Vietnamese Communist Party (VCP or CPV) reserves for those who seek to end the Party's monopoly on power. State media routinely uses these terms to describe activists, dissidents, and those who advocate multi-party democracy and liberal values. That the Vietnamese communist revolution ended in 1986 with capitalist market reforms has not abated the usage of these anachronistic and binary terms.
The VCP also implicitly acknowledges the threat social media and online sources of information pose to "national defense", and similar to other authoritarian, one-party states, conflates Party security with national security. A cybersecurity law that sparked nationwide protests in 2018 went into effect at the beginning of 2019, and the end of 2019 has seen an upsurge of Vietnamese citizens arrested for writing Facebook posts critical of the communist regime.
According to the white paper, Communist Vietnam's defense spending totaled approximately 5.8 billion USD in 2018, equivalent to 2.3 percent of GDP, an increase from 2.23 percent in 2010. For comparison, the United States spends 3.2 percent of GDP on defense, while China spends only 1.9 percent.
The full English copy of Communist Vietnam's 2019 defense white paper can be found here, courtesy of Carlyle Thayer, emeritus professor at The University of New South Wales, Canberra.
Communist Vietnam is also set to assume the rotating chairmanship of the Association of Southeast Asian Nations (ASEAN) from 2020-2021, where according to Thayer, the country will be "in a position to exert strong leadership on Code of Conduct issues [in the East Sea] through bilateral consultations with other ASEAN members and by setting the agenda and issuing the Chairman's statement at all relevant ASEAN meetings and at all ASEAN Plus meetings."
Though ideologically aligned with China, Communist Vietnam has often been the lone member of ASEAN to speak up forcefully against Chinese activities in the East Sea, a trend which looks to continue. Vietnam's deputy foreign minister, Nguyen Quoc Dung, commented at a lecture at The Institute of Southeast Asian Studies in Singapore that he "hope[s…] during our chairmanship China will show restraint and refrain from these activities [that violate Vietnam's Exclusive Economic Zone]," adding that "it wasn't that other ASEAN countries supported China's actions, but that they did not protest in the same way."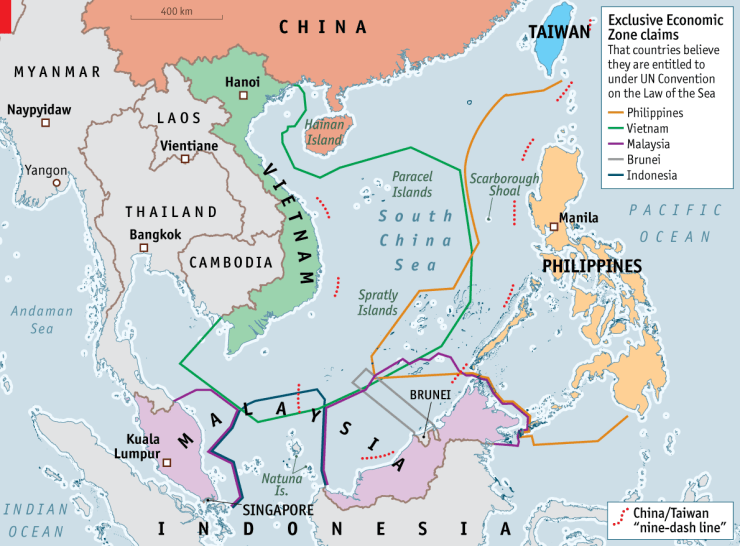 The ASEAN chairmanship rotates through its ten members annually, in alphabetical order. Communist Vietnam last served in the position in 2010.
Concurrently, 2020 will also see Communist Vietnam serve as a non-permanent member of the UN Security Council (UNSC), a position which it bid on and won by unanimous vote. The two-year term will begin in January 2020, and joining the country on the UNSC will be Estonia, Niger, Saint Vincent and Grenadines, and Tunisia.
According to The Diplomat, "during [Vietnam's] campaign for the seat and in comments thereafter, officials have indicated that [their goals] would generally include areas such as promoting sustainable development and advancing preventive diplomacy, drawing on Vietnam's own historical experience with war and peace as well as contemporary events such as its hosting of the second Trump-Kim summit." Communist Vietnam last held a seat on the UNSC in 2008-2009.